Barry Zito Hurls Six One-Hit Innings
Nashville, TN –  Trailing 3-0, the Nashville Sounds scored eight unanswered runs, defeating Memphis 8-3 at First Tennessee Park on Thursday night at First Tennessee Park.
The contest was the completion from a suspended game from the night before. The two teams got through a half-inning of action on Wednesday before rain ended play. In that half-inning on Wednesday, Sounds starter Nate Long was responsible for giving up three runs on two hits, struggling with his control, walking three batters in the frame.
«Read the rest of this article»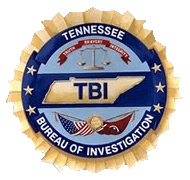 Nashville, TN – The Tennessee Bureau of Investigation has a new addition to the state's 'Top 10 Most Wanted' list: Benjamin Scott Brewer of London, Kentucky.
Brewer is wanted by the Chattanooga Police Department, the U.S. Marshals Service, and the TBI stemming from an indictment by the Hamilton County Grand Jury this week, charging Brewer with six counts of Vehicular Homicide, four counts of Reckless Aggravated Assault, one count of DUI by Impairment of Narcotics, one count of Speeding, and one count of False Report of Duty Status.
«Read the rest of this article»
Nashville, TN – This season, Minor League Baseball (MiLB) named DeVry University as the "Official Education and Career Development Partner of Minor League Baseball." This summer, MiLB and DeVry University are recognizing outstanding undergraduate and graduate students from the university who demonstrate citizenship, personal and academic leadership, and dedication to their fields of study as the "Student of the Month."
Amanda Obson from the DeVry University campus in Nashville, Tennessee, is one of 25 students nationwide to receive this honor. Obson will be honored Friday, August 7th, at the game against the Memphis Redbirds.
«Read the rest of this article»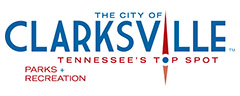 Clarksville, TN – Another session of Tai Chi will begin on August 11th at the Crow Community Center, located at 211 Richview Road. There are a total of 8 one-hour long sessions included in the program. Tai Chi will take place on Tuesdays from 4:00pm to 5:00pm, August 11th through September 29th.
Tai Chi involves stretching and different chair exercises. Improved balance, increased flexibility, and reduced stress are benefits you can receive from participating. «Read the rest of this article»
Clarksville, TN – Dunbar Cave State Natural Area has been a State Park since 1973. The cave and its surrounding 110 acres have considerable scenic, natural and historical significance. The entrance offered shelter to prehistoric Native Americans as far back as 10,000 years.
Dunbar Cave State Natural Area will present many nature programs during the year. There are programs for children and adults.
Some of the upcoming events include: Port Royal Plant Hike, Cave Hike, Port Royal History Hike, Mysterious Underground World, Sinkhole in a Bottle and Mushroom March.
«Read the rest of this article»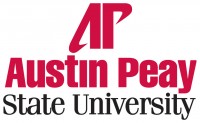 Clarksville, TN – On a quiet, sunny morning in late July, Cara Upton stood in the nearly empty Maynard Mathematics and Computer Science Building, on the Austin Peay State University campus, and found herself unable to keep from smiling.
"It's really exciting to be one of the first students in Tennessee that has been educated in this field," she said.
«Read the rest of this article»

Montgomery County, TN – Montgomery County Sheriff's Deputies were recognized tonight at the Montgomery County Commission Meeting for saving lives through the use of CPR and automated external defibrillators in three different incidents.
In the first incident on June 27th, Deputy Joshua Gardner arrived to a Gip Manning Road residence where a man was found unresponsive.
«Read the rest of this article»
Austin Peay Sports Information

Clarksville, TN – After reporting to camp on Tuesday, Austin Peay State University women's soccer continues its preseason arrangements leading up to the 2015 campaign.
The Lady Govs will bring a mix of experience and youth to the pitch this season, with nine starters returning from a year ago.
«Read the rest of this article»
Nashville, TN – Top business and community leaders were recently elected to the board of directors for Leadership Middle Tennessee (LMT), a program whose annual classes of 32-38 citizen leaders are immersed in a 10-month curriculum of county-by-county experiential visits combined with intense study of various facets of Middle Tennessee's economic, social, cultural, educational and lifestyle issues.
«Read the rest of this article»
Poor Credit May Raise Premiums Higher Than a Drunk Driving Conviction

Yonkers, NY – The amounts drivers pay for their car insurance premiums are based on confounding algorithms that increasingly have more to do with socioeconomic factors than driving habits, according to extensive research conducted by Consumer Reports.
The organization, w­hich believes that knowledge about the going rate of any product or service is a fundamental consumer right, has released the findings of a two-year, in-depth car insurance investigation. The report analyzed more than 2 billion price quotes for sample drivers that were obtained in August and November 2014 from more than 700 companies across all 33,419 general U.S. ZIP codes. «Read the rest of this article»