Jason Pridie Raises Season Average To .301 With Three Hits
Nashville, TN – The Sounds and Redbirds busted out the bats for a combined 25 hits on Friday night at First Tennessee Park but Nashville fell to Memphis, 7-4.
Nashville's loss evened The Tennessee Lottery I-40 Cup series at 7-7. The Sounds pounded out 10 hits on the night, led by Jason Pridie's three hits and Max Muncy's three RBIs.
The top of the Nashville lineup continued to click, scoring a run in the first inning for the fourth straight game. Joey Wendle singled with one away, his seventh hit of the series, and scored when Jake Smolinski dropped a single in shallow right field.
«Read the rest of this article»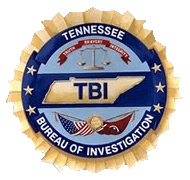 Nashville, TN – Special Agents from the Tennessee Bureau of Investigation have charged a man accused of firing a gun during an encounter with a sheriff's deputy who was attempting to stop him for speeding.
At the request of 23rd District Attorney General Ray Crouch, TBI Special Agents began investigating an incident involving Nelson Yojeni Ochoa-Puentes early Monday morning. The investigation revealed Ochoa-Puentes led a Cheatham County deputy on a pursuit through a rural part of Cheatham and Dickson Counties.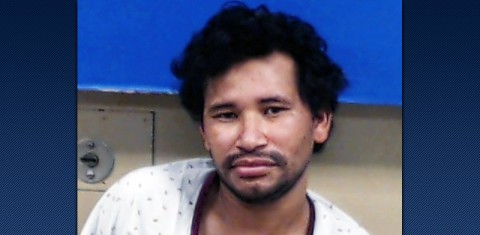 «Read the rest of this article»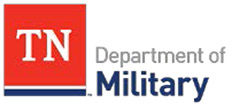 Nashville, TN –  Maj. Gen. Max Haston, Tennessee's Adjutant General, today announced that the Military Department has taken steps to increase the security of its personnel and facilities to include allowing Tennessee Army & Air National Guard members with valid Tennessee State Handgun Carry Permits to carry handguns at State Armories and facilities.
Haston's decision follows Tennessee Governor Bill Haslam's directive, issued earlier this month in the aftermath of the deadly shootings in Chattanooga, to review current Guard personnel who are authorized to be armed in the performance of their duties, and identify and arm Guardsmen where necessary to protect themselves, citizens and Guard facilities. «Read the rest of this article»

Montgomery County, TN – For parents who did not yet receive an email from the Clarksville-Montgomery County School System (CMCSS) regarding their children's bus route information (bus number, pickup and drop off times), that information is available on the school system's website: http://businfo.cmcss.net
«Read the rest of this article»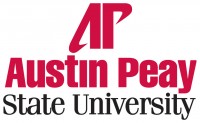 Clarksville, TN – Earlier this year, Wayne Ard, president of Ard Construction, met Austin Peay State University President Alisa White for breakfast at a local restaurant. The conversation that morning quickly turned to Ard's wife, Marianne, who passed away a few months earlier in December 2014.
"My wife was an education freak," Ard told President White. "She felt that every high school student should have a college education. She said that education was something you can't get too much of. So today, in Marianne's honor, I'll make a pledge to you."
«Read the rest of this article»
Clarksville, TN – Break out your dancing shoes and get ready for the 7th annual Dancing til Dawn gala on Saturday, August 8th, 2015. The annual event benefitting The Dawn Stanfill Foundation will begin at 8:00pm at F&M Bank's Franklin Room in downtown Clarksville and will feature a Great Gatsby theme this year.
Dancing til Dawn is a night of dinner, dancing, and a silent auction with proceeds benefiting The Dawn Stanfill Foundation which aids Middle Tennessee children who are undergoing cancer treatments.
«Read the rest of this article»
Austin Peay Sports Information

Clarksville, TN – For those planning on making the journey to watch Austin Peay State University football at Southern Miss or Vanderbilt this fall, tickets in the Austin Peay seating section are now available through the Governors Ticket Office.
«Read the rest of this article»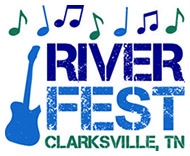 Clarksville, TN – How would you like to see your art on display or your short film viewed by hundreds? Do you want to have the chance to win a cash prize? Do you have a friend or family member who would be interested? Help us spread the word! The Riverfest Art Experience is looking for entries for 2015!
The Riverfest Art Experience, featuring both a Juried Art Show (formerly known as Tour d'Art) and a Film Festival, will kick-off Riverfest on Thursday, September 10th with a public art show. The show will begin at 5:00pm at Liberty Park and will include art and films from local talent, food trucks, beer and prizes.
«Read the rest of this article»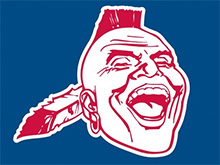 Clarksville, TN – You want me to talk about John Hart and the Confusing, Off-the-Wall, Nonsensical, Very Weird Deal or do you want me to talk about something else? I have to mention it, obviously, but I can do it in 80 words or I can do it 800 words.
You picked 80. Smart.
I think when you make a deal where the biggest principles involved are a 24-year old mid-rotation starter, a 21-year old top prospect, a two-time All-Star closer and a 30-year old super prospect whose never seen a big-league pitch and has a sketchy injury history—and the only one you end up with is the 30-year old—then unless the 30-year old turns into steroids-era Mark McGwire or better, you lost the trade. But hey, no pressure Hector Olivera. Pickles.
(Sorry, I was on 79. Needed one more.)
«Read the rest of this article»
Event on October 3rd at Vanderbilt University sports field; signup is open for fundraising teams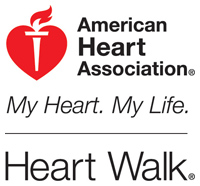 Nashville, TN – Everyone knows someone who's been affected by heart disease or stroke. It might even be you. Now's your chance to fight back.
The American Heart Association's Greater Nashville Heart Walk is 8 weeks away, on Saturday, October 3rd at Vanderbilt University sports field. The annual event brings together the Middle Tennessee community in a free festival and non-competitive walk, to raise funds for research, education and public health programs  fighting the No. 1 and No. 5 killers of Americans, heart disease and stroke.
«Read the rest of this article»