Jake Smolinski Goes 2-for-4, Raises Average to .427
Nashville, TN – The Memphis Redbirds won The Tennessee Lottery I-40 Cup with an 11-2 victory over the Nashville Sounds in front of 8,401 fans at First Tennessee Park on Sunday night.
Dean Anna led the contest off with a double and from there the hits just kept coming for Memphis. The Redbirds tagged Sounds starter Brad Mills for a season-high seven runs, chasing him after four plus innings. Dan Johnson and Tommy Pham led the way for the Redbirds, combining to go 5-for-6 with three runs and four RBI off the Sounds southpaw, as Memphis took an 8-0 lead after five.
«Read the rest of this article»

Clarksville, TN – Early Sunday morning, August 9th, Clarksville Police officers responded to a death at the 2800 block of Teakwood Drive.
The next of kin of the deceased male has been notified. He is 20-year-old Liperial " Savon"  Easterling from Clarksville. Clarksville Police are still requesting public assistance in the death investigation.
«Read the rest of this article»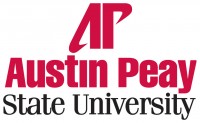 Clarksville, TN – This summer, the North American Interfraternity Conference hosted its 26th Undergraduate Interfraternity Institute (UIFI) in Bloomington, Indiana, and 17 Austin Peay State University students received scholarships to attend the event, which is the largest attendance for this leadership development institute in the University's history.
Top leaders from fraternity and sorority communities across North America were invited to attend one of the 15 sessions of UIFI this summer. «Read the rest of this article»

Clarksville, TN – The Goodwill Career Solutions centers in Clarksville Tennessee will be holding job fairs on Tuesday, August 11th and Thursday, August 13th, 2015.
A job fair for Convergys will be held at the Goodwill Career Solutions center located at 2001 Needmore Road from 11:00am-2:00pm on Tuesday, August 11th. «Read the rest of this article»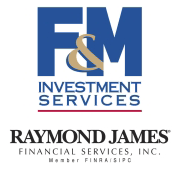 Clarksville, TN – The economic data were mixed, but generally consistent with moderately strong growth. The ISM surveys went in opposite directions – the manufacturing index was softer than anticipated, while the non-manufacturing index exceeded expectations. Unit auto sales rebounded. The July Employment Report was about as expected.
Nonfarm payrolls rose by 215,000, with a net upward revision to May and June of +14,000. That put the three-month average at 235,000 (a 2.82 million annual rate). The unemployment rate held steady at 5.3%.
«Read the rest of this article»

Clarksville, TN – There will be limited access on the roadway at the 2800 block of Teakwood Drive, due to a death investigation that the Clarksville Police Department responded to just after 1:00am this morning. The roadway will be open to residents only.
There is very little information at this time and we are requesting public assistance.
«Read the rest of this article»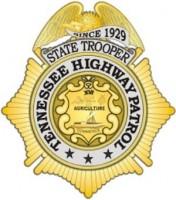 Nashville, TN – The Tennessee Highway Patrol (THP) is urging motorists to utilize extra caution in school zones, around school buses and in neighborhoods during the 2015-16 school year.
State Troopers will work to raise school safety awareness, and target traffic violators, specifically those who speed in school zones, drive distracted and disregard stopped school buses that are loading and unloading children.
«Read the rest of this article»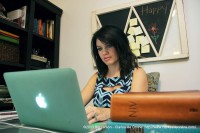 Clarksville, TN – I never planned on having a step-family. But I do. And boy do I love it. But it isn't always easy.
In fact, I knew that it would not be easy long before I ever married the first time at the age of 21, because growing up I had been a stepchild. My step-dad adopted me, and he is a great dad, but it still made for the same dynamics of a blended family. No matter the legal status of your family, when families form later in the game, there is much to learn and overcome!
I met my bachelor child-free husband in 2006. I had been divorced for a year; my boys were 3 and 6 years old. In 2010, we married, officially creating a blended family. My oldest read 1 Corinthians and our youngest prayed for us at our ceremony. It seemed quite unique among our friends, but these days, about a third of all marriages create a blended family.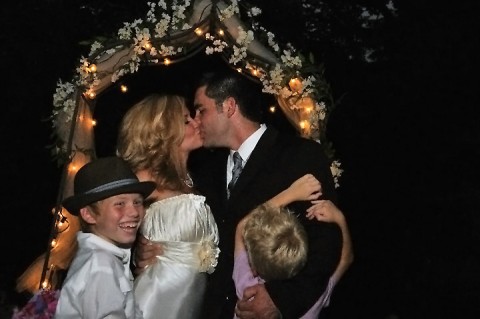 «Read the rest of this article»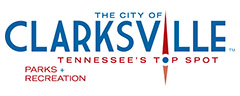 Clarksville, TN – The weekly Clarksville Parks and Recreation Department Recreation Report provides Clarksvillians with a glimpse at the activities and events that are available from the Parks and Recreation Department for them to enjoy together as a family.
This weeks highlights include: New visual healing arts program, VIVID, Movies in the Park, New session of Tai Chi, and Fun with Fido.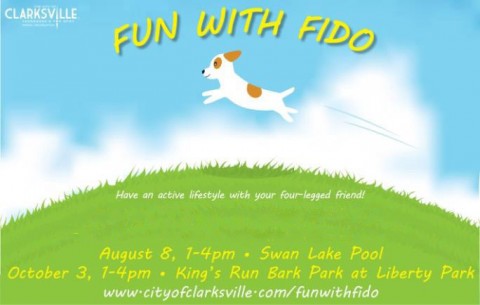 «Read the rest of this article»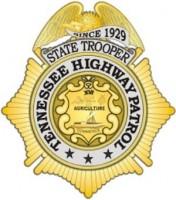 Nashville, TN – The Governor's Highway Safety Office and the Tennessee Highway Patrol have announced a decrease in seat belt use. The new statewide rate has been finalized at 86.2 percent for the month of June. This percentage represents a decrease from the previous usage rate of 87.7 percent.
The observational seat belt survey is performed by the University of Tennessee (Knoxville) Center for Transportation Research. The survey, which is conducted in accordance with federal requirements and standards, is mandated by the National Highway Traffic Safety Administration.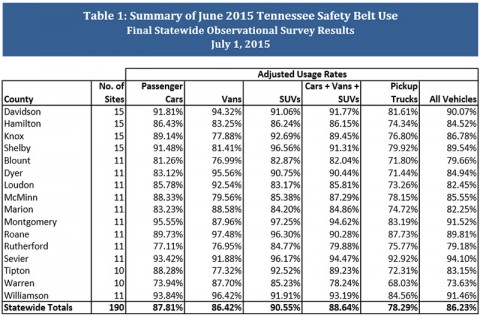 «Read the rest of this article»