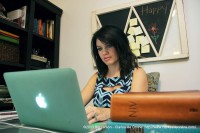 Clarksville, TN – I never planned on having a step-family. But I do. And boy do I love it. But it isn't always easy.
In fact, I knew that it would not be easy long before I ever married the first time at the age of 21, because growing up I had been a stepchild. My step-dad adopted me, and he is a great dad, but it still made for the same dynamics of a blended family. No matter the legal status of your family, when families form later in the game, there is much to learn and overcome!
I met my bachelor child-free husband in 2006. I had been divorced for a year; my boys were 3 and 6 years old. In 2010, we married, officially creating a blended family. My oldest read 1 Corinthians and our youngest prayed for us at our ceremony. It seemed quite unique among our friends, but these days, about a third of all marriages create a blended family.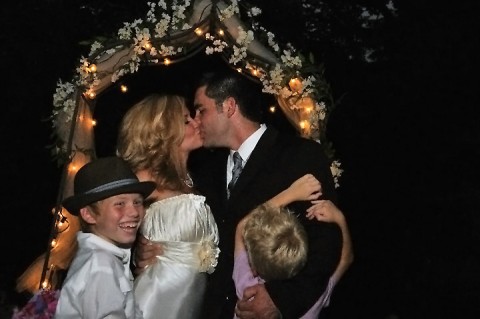 Blended families are increasingly common, but they are not
typical
. There are unique scenarios and different struggles. Children have to learn new rules and to accept love and authority from a new person. Stepparents have to learn when to stand up and when to stand down and how to find their voice.
Natural parents have to learn how to give up power and to learn to depend on their new spouse. And the learning takes way more time and work than we can ever imagine!
Creating a successful family is difficult. Creating a successful blended family is miraculous. In fact, the divorce rate for blended families is 10-20% higher than that of "traditional" families.† But if championing marriage, and protecting the family unit matters to our culture and our church, then second marriages should matter every bit as much as first marriages. And God must be the center of these marriages.
"Though one may be overpowered, two can defend themselves. A cord of three strands is not quickly broken." – Ecclesiastes 4:12
But our thinking and our actions haven't quite caught up with this. First marriages and traditional families are mourned deeply when they are damaged or destroyed. In many ways though, once we have failed once and "piecemealed" a new family together, there are two primary expectations from our culture: either act like a traditional family and accept roles that very unnatural to everyone involved OR enjoy it while it lasts and realize the loss is not as big as the first time around.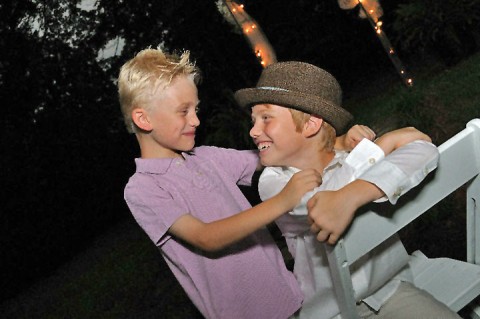 But anyone who has lost a marriage and their dreams for their families knows this is faulty thinking. We who have lost and who dare to love again, allowing ourselves a second chance at marriage and a "normal" family unit have even more hopes resting on this risk we are taking: a last chance at creating a healthy home for our children that hopefully will produce adult children who believe in marriage and family who are sane enough to enjoy the gifts of both.
Blended families aren't a hair less important than traditional families. We all have the same hopes, dreams and normal life events, but how we navigate them and experience them is vastly different. We cannot read all the usual parenting books and expect the same results.
And we can't just keep encouraging blended families to be okay with hanging on by a thread until the kids are grown and out of the house, because a blended family's struggles do not end at high school graduation. There is a lifetime of major events to look forward to and we blended families would like to enjoy them with grace, dignity and joy too.
Churches are starting to gain momentum in this area of ministry. Family Life Ministries has slowly begun to integrate blended families into their mainstream seminars. A handful of Christian books have been written on the subject. But this is a huge area of potential growth for the church. About 18% of the church attendees are single and an equal 18% are divorced/separated/living with a partner.†† The church world is immensely concerned with the first group, the students and young singles that are leaving the church.
There are mounds of articles about it. But there's not much information about church attendance or satisfaction of the divorced person or the non-traditional family. It's not a competition, but divorced people and blended families just aren't a priority in most churches.
There could be several reasons as to why, but I will choose to have a trusting attitude and assume it's because the church thinks they are already serving these families through mainstream marriage and family ministries. And since I am the church as much as the next person, I will say we need to realize we are at best underserving them, and we have to do so much better.
And I can't help but wonder if one of the reasons young people are leaving the church, or not bothering to go in the first place, is because they never felt like they had a place in the church when they were the children of divorce or a blended family themselves.
Having recognized this deficit, I began leading a DivorceCare group this year. Hilldale Baptist Church has been hosting a DivorceCare group for many years, but in a community this size, one group is simply not enough. But as a remarried person, I see that after the divorce ministry stops, we are sort of left wandering a bit.
For the last few years I have been earning my Master's Degree in Biblical Counseling, and blended families were rarely ever mentioned, except by me on the discussion boards. And after 5 years of marriage and being in a blended family, I know that we have to offer more resources for this special type of family.
So it begins. We will be offering an 8-week Christian study on blended families beginning on August 8th. It will be every Tuesday evening from 6:00pm-8:30pm. As the next several weeks unfold, I will be sharing more about our struggles with remarriage and step-parenting including navigating parenting plans, holidays, vacations, decision making, discipline, finances and more. But more importantly, as a group we will be learning how to overcome these challenges and become the victorious and peaceful family we all desire to be.
This group, this study, or me blogging about blended families isn't going to fix everything. But we have to start somewhere. I know my family is worth it. And I bet yours is too.
For more information on this study or other resources available for DivorceCare or blended families, please email me at .
†http://www.smartstepfamilies.com/view/176
††http://www.pewforum.org/religious-landscape-study/marital-status/