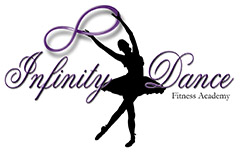 Clarksville, TN – The Infinity Dance Fitness Academy (IDFA) conducted its first one-week dance camp July 27th-31st, 2015 at the Emmanuel Family Life Center. The IDFA Dance Camp was fun and exciting for the campers while creating a positive and empowering environment which allowed the campers to explore the art of dance i.

The 1st Annual IDFA Dance Camp had thirty campers ages 5-17. The campers received instruction in several disciplines of dance to include ballet, tap, jazz, lyrical, hip hop, belly dance and liturgical.

Campers also participated in daily group sessions which focused on life skills and issues that our youth face in school and with their peers to include Gang Violence; Bullying; Drug, Alcohol and Tobacco prevention; Nutrition and Obesity; and Goal setting.

Our dance classes were conducted by the IDFA Staff. Campers danced for a total of 3 hours per day.

In addition to experiencing several different dance disciplines, students also received lessons on dance history and introduction to improvisation.

IDFA newest hip hop instructor, Mrs. Carissa White-Swanson had this to say, "I believe in empowering the next generation and exposing them to healthy ways of self expression and to be able to share my love for dance with those kids was such a phenomenal experience. I am truly blessed to be a part of this team."

The group sessions were facilitated by social workers, professional counselors, teachers and nurses to ensure that campers received the most accurate information in a way that would be properly received. Margaret Thompson, Counselor at LEAPORG, says "As an educator and counselor, I enjoyed watching and interacting with the campers of various ages.

I witnessed them develop a love for dance and embrace the social lessons provided. I cannot wait to see the growth in future years!" Students participated in hands-on activities. In one activity, campers made bracelets with many different colors to signify their commitment to say away from gangs. Jayden Sizemore, one of the campers said "I felt great being there (at dance camp) and learning new stuff!"

IDFA partnered with several agencies to make this camp possible. Partner agencies include TC Dance Academy, Hooters, Little Caesars, Jimmie Johns, LEAPORG and the Emmanuel Family Life Center.

Carolyn Madison, Owner of TC Dance Academy stated, "The children's participation spoke volumes as to how well the program was administered. I believe it will double in size ever year here after. Plus, Clarksville has needed a program like this for a while."
About the Infinity Dance and Fitness Academy
Infinity Dance and Fitness Academy's (IDFA) mission is to promote health and wellness though a variety of dance disciplines to children and adults. At IDFA, we believe that everyone should be afforded the opportunity to experience the art of dance regardless of race, gender, sexual orientation, disability or socioeconomic status.
IDFA's vision is to provide a healthy alternative to undesirable behaviors and provide a safe environment for youths to creatively express themselves through the arts. IDFA has several upcoming events to include our Clean Dancing Car Wash on September 19th and our 1st Annual Ambient Movements Costume Fundraiser Gala on October 3rd.
For more information, please contact Wanda A. Hampton, Executive Director at 931.249.1515.
Sections
News
Topics
Ballet, Belly Dancing, Bullying, Clarksville TN, Emmanuel Family Life Center, hip hop, Hooters, Infinity Dance Fitness Academy, Jazz, L.E.A.P. Organization, Little Caesars, nutrition, Obesity, TAP