Nashville Sounds' Cody Martin, Brad Mills Post Season-High Strikeout Totals
Nashville, TN – The Nashville Sounds fell 6-0 to the Albuquerque Isotopes in game one of Thursday night's doubleheader, but got revenge in the nightcap winning 3-1 at First Tennessee Park.
Roger Bernardina and Tom Murphy hit back-to-back doubles down the left field line to give the Isotopes a 1-0 lead in the second inning of game one, before Sounds starter Cody Martin got Angelys Nina to groundout for the second out of the second inning.
«Read the rest of this article»

Clarksville, TN – Currently,  Clarksville Police Officers are working a traffic crash involving a pedestrian on Fort Campbell Boulevard (41A) near Avalon Street. A vehicle struck the pedestrian on the roadway.
The pedestrian has severe injuries from the crash and will be transported to a medical facility. It is not yet determined whether the injuries are life threatening or not. Travelers are asked to avoid this area if at all possible. More details will be released after further investigation.
«Read the rest of this article»
APSU Sports Information

Clarksville, TN – After strong showings in two preseason matches, Austin Peay State University women's soccer team now moves forward into the regular season with games against UAB, 7:00pm, Friday, and at Chattanooga, 1:00pm, Sunday.
The Lady Govs came away with many positives after scoring four goals in two exhibition contests.
«Read the rest of this article»

Clarksville, TN – On August 19th, 2015 at 4:24pm, Clarksville Police Detective Christy Arwood responded to a report of a Robbery at 1370 Fort Campbell Boulevard, Boost Mobile.
The employee, Angel Brown, provided detailed information about an unknown black male suspect who pointed a gun at her chest and demanded the deposit bag. Brown also provided responding officers a direction that the suspect left the business.
«Read the rest of this article»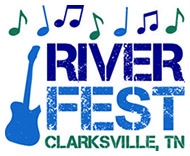 Clarksville, TN – Join us for the VIP event of the season. Serieux: A Temptations Revue will delight audiences with the sights and sounds of the legendary Temptations as Clarksville kicks off Riverfest on Thursday, September 10th at 7:00pm at Freedom Point.
Tickets are $50.00 per person and include live music, food, and drinks. Tickets are available for purchase online at www.clarksvilleriverfest.com . Discounted tickets are available through Sunday, August 23rd when you use the code "RiverfestVIP" at check out.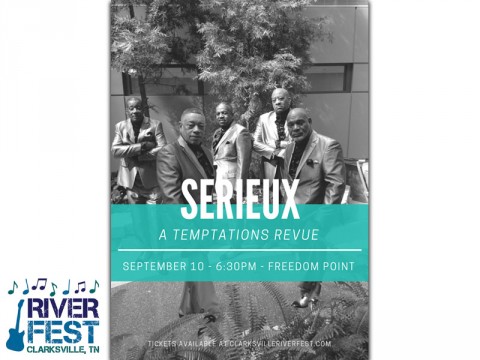 «Read the rest of this article»
Written by Sgt. 1st Class Mary Rose Mittlesteadt
101st Sustainment Brigade, 101st Airborne Division (AA) Public Affairs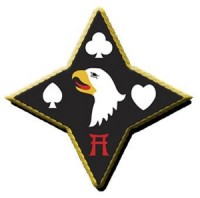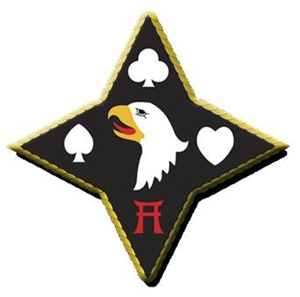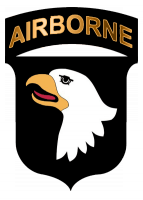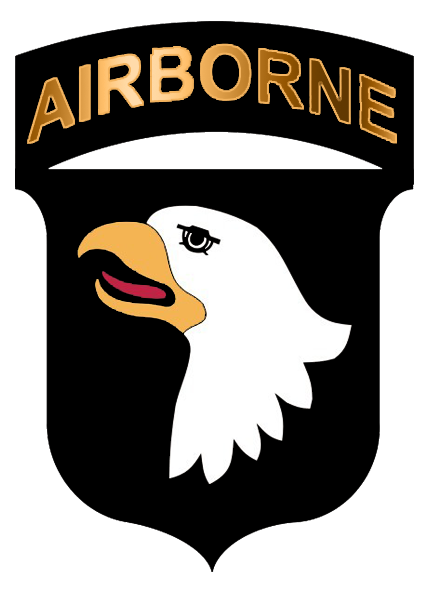 Fort Campbell, KY – Soldiers with the 58th Signal Company, 101st Special Troops Battalion, 101st Airborne Division (Air Assault) Sustainment Brigade, trained on both their tactical and technical skills during a two-week field training exercise in the training area of Fort Campbell, Kentucky, this month.
The 58th Sig. Company teamed up with Company B, 1st Battalion, 26th Infantry Regiment, 2nd Brigade Combat Team and the 101st Combat Aviation Brigade, 101st Airborne Division (Air Assault) to provide realistic training using decisive action scenario-based events, while establishing lines of communication for each of those scenarios.
«Read the rest of this article»

Clarksville, TN – An Endangered Child Alert issued February 27th for Christopher Ponce after he was taken by William Stanley King his father from Clarksville, TN. A joint investigation involving the Tennessee Bureau of Investigation, the U.S. Marshals Service and the Clarksville Police Department has resulted in the recovery of a 9-year-old Ponce.
On Wednesday, August 19th, 2015, the Clarksville Police Department's Sgt Tina Slaven and Detective Kyle Fleming brought William Stanley King back to Clarksville from Atlanta, GA.
«Read the rest of this article»

Clarksville, TN – The First Presbyterian Church in downtown Clarksville will be hosting a SPAY-ghetti dinner on Friday, August 21st benefiting the Humane Society of Clarksville-Montgomery County.
Dinner will start being served at 5:00pm, and will continue to accept guests until 7:00pm. The meal includes spaghetti, salad, bread, drink and dessert provided by George the Cake Guy!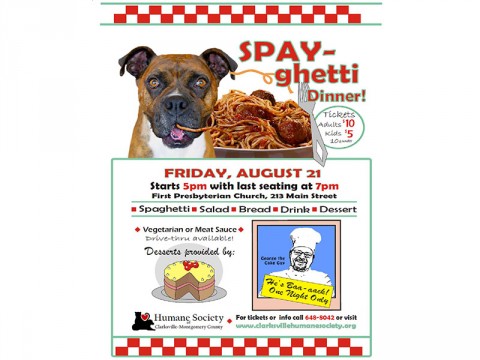 «Read the rest of this article»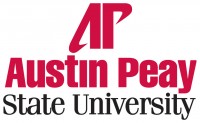 Clarksville, TN – On Thursday, August 20th, about 840 young men and women will arrive at Austin Peay State University to begin the next phase of their lives as freshmen living on a college campus.
During the busy morning and early afternoon, parking lots around the University's residence halls will be full of families unloading heavy suitcases and bundles of clothing from their vehicles.
«Read the rest of this article»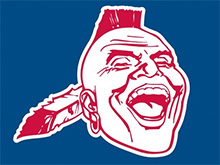 Clarksville, TN – In an up-and-down (mostly down) Atlanta Braves season, you take solace in the little things. Jace Peterson looking like a potential cornerstone, for instance. The A.J. Pierzynski Revival. The on-going delight that is watching Andrelton Simmons range deep into the hole, make the impossible backhanded stab, stop on a dime, set, load his cannon of an arm and throw a hustling batter out by two steps.
But the most enjoyable phrase we've heard all season happened last week:
"The Braves have purchased the contract of Peter Moylan from Triple-A Gwinnett."
«Read the rest of this article»