Written by Sgt. 1st Class Mary Rose Mittlesteadt
101st Sustainment Brigade, 101st Airborne Division (AA) Public Affairs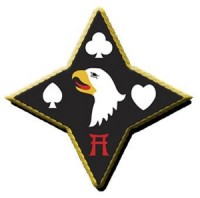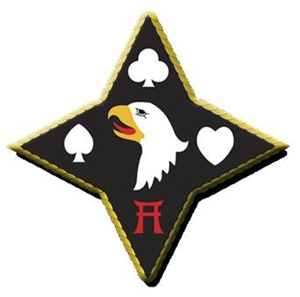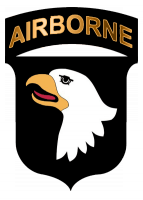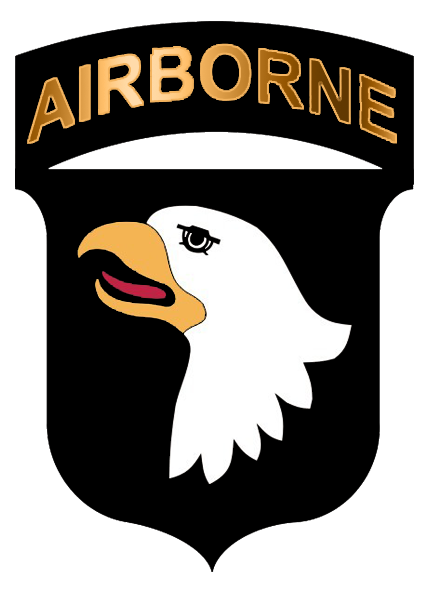 Fort Campbell, KY – Soldiers with the 58th Signal Company, 101st Special Troops Battalion, 101st Airborne Division (Air Assault) Sustainment Brigade, trained on both their tactical and technical skills during a two-week field training exercise in the training area of Fort Campbell, Kentucky, this month.
The 58th Sig. Company teamed up with Company B, 1st Battalion, 26th Infantry Regiment, 2nd Brigade Combat Team and the 101st Combat Aviation Brigade, 101st Airborne Division (Air Assault) to provide realistic training using decisive action scenario-based events, while establishing lines of communication for each of those scenarios.
"We are out here to train and validate our mission essential task list subtasks in order to prepare ourselves for upcoming events, such as battalion field exercises, brigade level field exercises and the Joint Readiness Training Center," said Capt. Patrick Franks, commander, 58th Sig. Company. "Training is validated by commanders and through these types of exercises."
The company recently provided signal support to Operation United Assistance and returned from Liberia, Africa, in March 2015. The field exercise provided multiple training opportunities for the company to ensure it is fully operational for continued signal support where needed by the 101st Abn. Div.
"Just watch the news or read the papers; the world is a very volatile place," said Franks. "At any moment we can be called upon to go into a theater that we haven't been in before."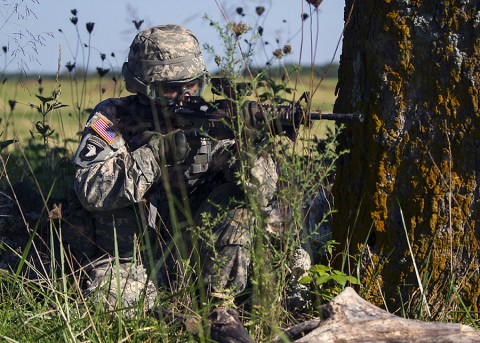 The company had a large turnover of Soldiers upon return from Liberia, said 1st Sgt. Mark Gomez, first sergeant, 58th Sig. Company Integrating the new Soldiers and resetting the unit's equipment has been essential to ensure they are mission ready when called for their next mission.
"The exercise has given us the opportunity to establish our assemblages and make sure they are working properly, and establish operating procedures and crew drills," said Gomez. "The new Soldiers need to know how we set up and how we fight. They need to know if 'I'm that guy that fails' and the link goes down then commanders can't command."
Gomez emphasized that the training is focused on getting their Soldiers out of the mindset that they will deploy into another unit's footprint that is already set up and ready to conduct operations.
"A lot of combat support units over the past 13 years have grown accustomed to falling in on infrastructure that is already there – bases that are already secured," said Franks. "We want to give our platoon leaders, sergeants and Soldiers the opportunity to get out to the field and to find a good signal site and develop their standard operating procedures and their tactics and techniques to set up security."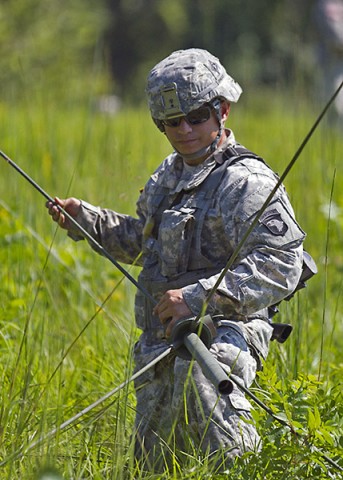 Signal site selection and its defense are two of the company's mission essential tasks.
"These two tasks aren't something you can really get after and train on back in the office," Franks said. "The Signal Corps has to accomplish their mission 100 percent of the time. If we don't get the link, commanders can't command."
Although they focused heavily on their technical skills, ensuring their communications networks were reliable, their tactical proficiency went hand-in-hand with those communications skills.
"We've been conducting convoy operations, reaction to contact and improvised explosive devises and aerial medical evacuation," said Sgt. Stewart Thomas, multi-channel transmission system operator, 58th Sig. Company. "We have a responsibility to be technically and tactically proficient, so Soldiers who have come fresh from advanced individual training and haven't been in an operational unit are getting hands-on training. They are polishing those basic Soldier tasks."
The training was made more relevant and realistic with the assistance of fellow Fort Campbell units. Company B, 1st Bn., 26th Inf. Regt., provided operational forces to support specific tasks like reaction to contact and improvised explosive devises and the defense of their signal sites throughout the field exercise.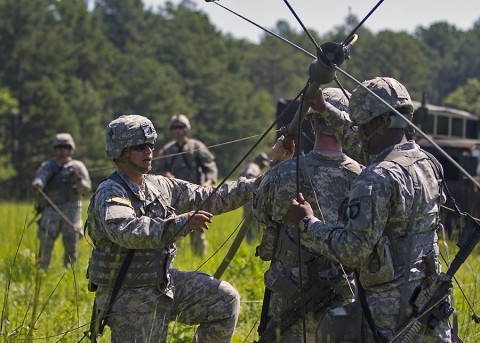 "We are getting some very realistic training, being able to go from individual Soldier tasks to collective tasks is allowing us to completely go through the crawl, walk, run phase," said Thomas. "We've talked through it, we've walked through it, and now this is the opportunity for myself and all the Soldiers to actually perform these tasks."
The 101st CAB assisted the company by providing aviation assets, allowing the signal Soldiers to practice realistic medevac scenarios, to include loading casualties into aircraft and maintaining proper communications throughout the event.
"These tasks that we've been conducting are some basic Soldier skills and some of our company mission essential tasks – so being proficient and knowing who does what, and that if someone is not around, others can come in and fill that position. Everyone is training on each position, not just their individual mission," said Thomas.
The Soldiers wrapped up their field training exercise with a drive back to their motor pool to unload, clean and reset their equipment in preparation for their next training exercise or real-world mission.
"We have to do the work here on the front end to ensure, when you get to those validation exercises at the battalion and brigade level, we are ready to accomplish the mission," said Franks.