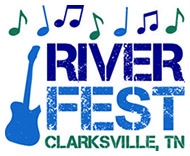 Clarksville, TN – The City of Clarksville and Miller Lite are proud to announce a new event at this year's Riverfest celebration. The first ever Human Foosball Tournament in Clarksville will be at the Festival this year!
The human foosball tournament scheduled to take place from 10:00am to 8:00pm on Saturday, September 12th will be played on a life-size court, set up exactly like a foosball table.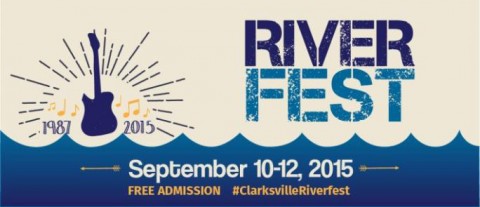 Teams of six players (up to 10) will compete against each other in a bracket, single elimination tournament for a chance to win ultimate bragging rights and a prize!
Registration for the human foosball tournament is open to ages 10 and up.
Teams can sign up to compete in one of three divisions based on the ages of the majority of their teammates:
Youth: ages 10-17
Adults: ages 18-30
Semi-Pro: ages 31 and up
For teams with multiple ages, your team will be based on a 'majority rule'. Example, if you have five 30-year-olds and one six-year-old you would register to play in the adult division.
The cost to participate is $60.00 for the entire team ($10.00 per player). Pre-registration is required. Online registration must be completed by Monday, September 7th at www.clarksvilleriverfest.com
Full rules and regulations can be found online at www.clarksvilleriverfest.com
About Riverfest
Riverfest is Clarksville's longest running community Festival. Now in its 28th year, Riverfest brings over 30,000 people to the banks of the Cumberland River in an arts and recreation celebration. This year the Festival will be held September 10th-12th, 2015. Music, art, family events, and more will fill McGregor Park. Admission and entertainment at the Festival are free and open to the public.
Riverfest is proud to announce the 2015 headliner Charles Esten, star of the hit ABC series "Nashville". More announcements will be made soon, as new events and entertainment are finalized. To stay up to date on the latest Festival happenings visit the Festival website, www.clarksvilleriverfest.com , and sign up for the Festival newsletter. The Festival is brought to you by the City of Clarksville Parks and Recreation Department.
For questions please call 931.645.7476 or visit www.clarksvilleriverfest.com