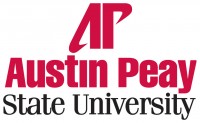 Clarksville, TN – Austin Peay State University's School of Nursing is one of the top nursing programs in the eastern United States, according to a recent survey by the website www.NurseJournal.org
APSU was ranked No. 32 in the journal's inaugural list, beating out prestigious nursing programs at places such as Yale University, Johns Hopkins University, the University of Pennsylvania and the University of North Carolina.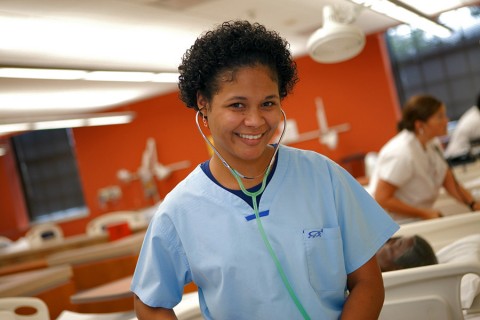 "To determine our rankings," the journal reported, "We evaluated 1,189 schools and selected two metrics, sorting them into five categories: quality, affordability, convenience, satisfaction and value."
APSU's School of Nursing excelled in all the categories, earning a composite score of 99.28 and a spot in the Top 50 programs in the east. The high score didn't surprise many APSU faculty members because they know their program is one of the best around. APSU had a 100 percent State Board exam pass rate for its nursing students who graduated in December 2014.
"This ranking is a reflection of the caliber of our students and the excellent teaching done by our faculty," Dr. Patty Orr, APSU professor and occupant of the Lenora C. Reuther Chair of Excellence in Nursing, said. "Most of our students require a 3.6 GPA or above to get in the program. Our faculty are excellent in teaching our students to critically think and problem solve at a very high level in order to correctly assess and intervene for patients, resulting in significant improvement in the patient's health status. Hospitals are aggressively recruiting our students across the state and nationally."
The APSU School of Nursing offers a Bachelor of Science in Nursing degree with two options. The traditional BSN option is for individuals who do not have a previous Registered Nursing degree, as well as those who have a bachelor's degree in another field. The RN-BSN option is for licensed RNs who have their associate's degree. APSU also offers a Master of Science in Nursing degree.
For more information on the program's ranking, visit www.nursejournal.org
For more information on the APSU School of Nursing, visit www.apsu.edu/nursing