Written by Staff Sgt. Sierra Fown
2nd Brigade Combat Team, 101st Airborne Division (AA) Public Affairs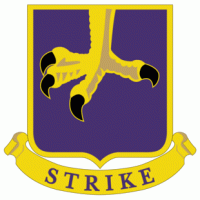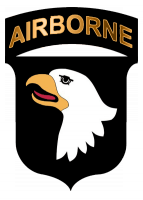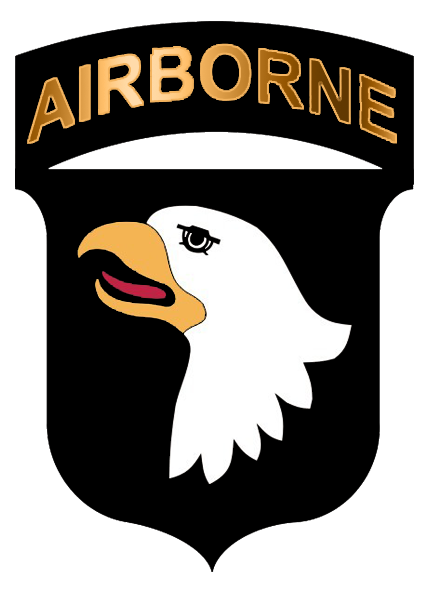 Fort Campbell, KY – A Soldier from 2nd Brigade Combat Team, 101st Airborne Division (Air Assault) was recognized by the division commanding general during a ceremony here August 20th for putting the Army's Sexual Assault and Harassment Response and Prevention program to good use.
Spc. Nasser O. Al-Shasemi, a chemical specialist for Headquarters and Headquarters Company, 39th Brigade Engineer Battalion, 2nd BCT "Strike," received a coin from Gen. Gary J. Volesky, commanding general, 101st Airborne Division (Air Assault) for his efforts.
In November 2014, Al-Shasemi was approached by a fellow Strike Soldier and friend who disclosed to him that she had been sexually assaulted. Al-Shasemi reacted swiftly and ensured the victim was brought to the appropriate individuals who could provide her with the emotional, legal and physical support she needed.
Al-Shasemi, an El Paso, Texas, native, said although he is grateful to be recognized, he was only doing what he knew to be the right thing.
"First, I just listened to what she had to say," said Al-Shasemi. "I called my SHARP noncommissioned officer after that, and everything just went from there."
Al-Shasemi said he believes the SHARP program is one of the most vital initiatives the Army has, and all Soldiers should feel obligated to act as he did.
"To get all the weight off of mine and her's back was such a relief," said Al-Shasemi. "To know that she had trusted professionals there to help her along the way, made the process a bit easier for her. [SHARP is] a very great thing."
Sgt. 1st Class Carolyn Y. Jones, Strike's SHARP representative, hopes that Soldiers being recognized by senior leaders might give more of an incentive to come forward and act when they see or hear about an incident involving sexual assault.
"We all have an individual responsibility to foster an environment free of sexual harassment/sexual assault and ensure that our fellow Soldier, friend and battle buddy are safe at all times," said Jones. "Leaders have the responsibility to ensure a safe reporting environment throughout their area of operations to whom and where an individual can make a report of sexual harassment/sexual assault to."
Al-Shasemi's actions resulted in the victim feeling more comfortable with the process, and ultimately, the perpetrator being brought to justice.
Volesky presented Al-Shasemi with a coin, and provided him with words of encouragement to pass on his knowledge to his fellow Soldiers.
Volesky said that courageous actions such as Al-Shasemi's are the reason the SHARP program is so essential to the 101st and the Army. He went on to describe how junior Soldiers are the bread and butter of the program, and Soldiers being recognized for doing what so few have the courage to do is something he wishes happened more often.
"We need more Soldiers like you," said Volesky.
Al-shasemi was honored to be recognized by the commanding general, and proud to be able to represent Strike and what the brigade stands for, he said.