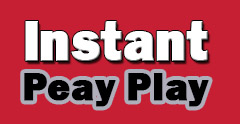 Clarksville, TN –Youth and injuries limited Austin Peay State University men's and women's cross country teams in 2014, but a year older, a year more experienced and healthy once again, the Govs an Lady Govs are ready to make a move up on the Ohio Valley Conference.
The Lady Govs finished in eighth place in the OVC championship in 2014, while the men finished ninth, and both enter the 2015 regular season picked ninth in the OVC pre-season poll, but the men's team return eight of 10 runners from last season while the women's team returns all seven runners from last season.
"It's not too often, especially on the men's side that we have this many runners returning," Austin Peay coach Doug Molnar said. "We have two returning MVPs (Martin Reiman was the 2013 team MVP before missing last season with a broken toe while Daniel Hamm was the 2014 team MVP) on the men's side. I think we've added a lot of depth with two or three freshman who are going to make an impact.
"On the women's side, Rebecca Wheeler – who was a freshman last year – really came back in great shape and right now looking to challenge last year's returning MVP Jessica Gray at the number-one spot, so it should be a fun fall."
Of the seven returnees for the men's team, six are juniors – including Hamm and Rejman – along with Hunter Guthrie, Kyle Harmon, Nathan Sparks and Elijah Wilson; while sophomore Nick Piskor rounds out the returners.
They will be joined by a group of three talented freshmen – Wesley Gray, Fernando Lincoln and Marshall McReynolds – who could make a big impact in their first seasons at APSU. "We brought a lot of guys in three years ago and now they are all juniors," Molnar said. "So we've been building to this point and add to that the crop of freshmen that we brought in this year that are really going to contribute and push those older guys, which is only going to help us more.
"Wesley was one of the top high school runners in Arizona and has come in pushing for that number-one spot, while Marshall had been a nice surprise this fall and we're looking for some big things out of him, while Fernando was a part of the team that knocked off Hoover High School (Ala.) for the state title in the big school classification last year."
For the Lady Govs, along with Gray and Wheeler as returnees will be senior Alexis Eldridge and juniors Unjala Lester and Molly Jordan – who was APSU's top runner in three meets last year – and sophomores Sarah Carpenter and Sarah-Emily Woodward.
They will be joined by two new juniors in Michaela McGhee and Hanna Wise, while returning graduate student Natalie Olberding – who has primarily been a member of the Lady Govs track and field team as a hurdler and on relays teams – has also participated in a few meets last season for APSU.
"I think we have a good nucleus coming back on the women's side," Molnar said. "We have some experience – and that's always a good thing.
"If we can get everything together with that group, we're going to be a pretty solid group that teams are going to have to look out for."
Both teams open up their regular season this weekend, as they participate in the Brooks Memphis Twilight Classic on Sept. 5th.