Clarksville, TN – The Customs House Museum and Cultural Center is located in historic downtown Clarksville, Tennessee. Come explore an entire city block featuring large gallery spaces filled with fine art, science and history.
Some of the events in September at the Museum are: In the Footsteps of Alvin York, Donna Rizzo: Rhythm in Clay, Darkroom Junkies: Structured, Raeanne Rubenstein: Sky Portraits and Family Day: "Let's Make Paper Collages".
Exhibits
In the Footsteps of Alvin York
Through September 28th
Alvin York was one of the most decorated World War I soldiers from Tennessee. This exhibit celebrating his life is brought to us by the Museum of the American Military Experience. Sponsored in part by Nanette Morford Allstate Agency.
Donna Rizzo: Rhythm in Clay
Through September 30th
Donna Rizzo became a full time clay artist in 2002 after leaving a long career in dance. She has received both the Governors Award in the Arts (distinguished artist) and a Tennessee Arts Commission Individual Artist Grant. This Exhibit is sponsored by Nashville Arts Magazine.
Darkroom Junkies: Structured
Through October 1st
This group exhibition features work by the local photography organization known as the Darkroom Junkies. All of the photography in this exhibition was taken on film and produced in a darkroom.
Yesterday's Child
Through October 4th
On display is selection of vintage toys, clothes, and photos from the museum collection.
Raeanne Rubenstein: Sky Portraits
September 8th – October 25th
Rubenstein made her name in New York City shooting celebrities such as John Lennon, Muhammad Ali, Jimi Hendrix, Janis Joplin, Mick Jagger, The Beatles, and Andy Warhol. This photography exhibit explores the beauty of the earth's sky.
Art of the Staff
Through September 27th
See a variety of work created by the staff at the Customs House Museum, on display in the lobby gallery.
Activities
September First Thursday Art Walk
September 3rd, 5:00pm – 8:00pm.
Join us for the First Thursday Art Walk on September 3rd. The museum will be open with free admission from 5:00pm – 8:00pm. Author Emily DeLoach Gatlin, a Clarksville, TN native, will be signing copies of her "bookazine" The Unknown Hendrix, available at Seasons: The Museum Store.
The book/magazine traces Hendrix's often painful and tough rise from obscurity to being the biggest rock star on the planet, and features many previously unknown stories and unseen photos, including Hendrix's time here in Clarksville while he served in the 101st Airborne Division. DeLoach's work has been featured in The Huffington Post and The Paris Review Daily.
Digging up the Past: In the Footsteps of Alvin York
Thursday, September 24th, 6:30pm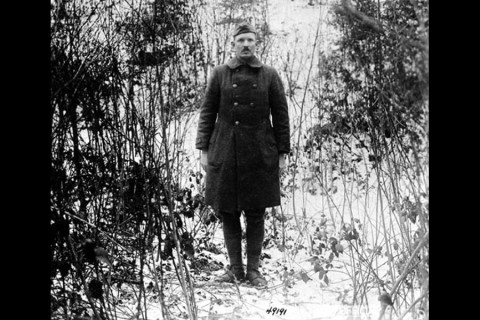 Tennessee native Michael E. Birdwell will be giving a presentation on the life of Alvin York, one of the most decorated World War I soldiers from Tennessee. Birdwell received his Ph.D. in Cultural History from UT in 1996 and is Professor of history at Tennessee Tech. He is the author of numerous articles and books geared toward both an academic audience and the general public.
His newest book, People of the Upper Cumberland—Achievements and Contradictions will be available soon. As a Public Historian he worked both on and off screen on ten documentaries that have aired on such networks as A&E, the History Channel, Turner Classic Movies, and PBS.
Free admission. Event sponsored by the Austin Peay Department of History and Philosophy and the Kiwanis Memories of Service and Sacrifice Project. In conjunction with the exhibit In the Footsteps of Alvin York.
"Story Time with Ms. Sue"
September 2nd, 24th, & 30th, 10:20am – 10:45am
Join us as we learn about illustrators and their styles while listening to wonderful stories. No one is too young or too old to enjoy a good picture book!
"Let's Find"
September 10th & 16th, 10:20am – 11:00am
Each program explores the exhibits through a different topic and includes a story and a craft. This activity is appropriate for children 2 to 6 years old. Siblings are always welcome.
Family Day: "Let's Make Paper Collages"
September 12th, 10:00am – 5:00pm
Before recycling those old magazines and calendars, let Ms. Sue show you how you can repurpose some of the pictures to create your own unique work of art. This activity is for everyone in the family!
Children's Room Theme – "Art in Nature"
Located in the Kimbrough Gallery, the Children's Room provides families hands-on learning experiences through picture books, puppets, puzzles, and other creative play items, as well as arts and crafts activities. Parents, please help your children clean up and put things away before you leave.
All activities are free with your museum membership or paid admission. All ages are welcome! For more information, contact Ms. Sue at 931.648.5780 or
The museum will be closed Monday, September 7th for Labor Day.
About the Customs House Museum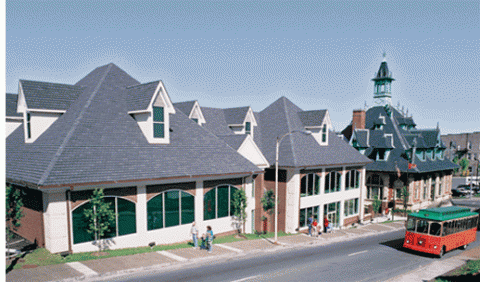 Located in the heart of historic downtown Clarksville, Tennessee, the Customs House Museum and Cultural Center is the State's second largest general museum.
With over 35,000 square feet of the region's best hands-on activities and special events…people of all ages agree – the Customs House Museum is well worth the stop!
The Explorer's Gallery is packed with fun, learning and fantasy in Aunt Alice's Attic, McGregor's Market and kitchen, and of course – the Bubble Cave! Finally, get "all aboard" to see our fantastic model trains. Our volunteer engineers "ride the rails" every Sunday afternoon from 1:00pm to 4:00pm.
Regular museum hours are 10:00am to 5:00pm Tuesday through Saturday, and 1:00pm to 5:00pm on Sundays. Adult admission is $7.00, Senior Citizens and College ID $5.00, Ages 6 to 18 $3.00, and under six years and Museum members are free.
The Customs House Museum is located at 200 South Second Street. For more information, call 931.648.5780 or visit their website at www.customshousemuseum.org