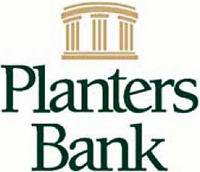 Clarksville, TN – The Planters Bank-Hilldale Gallery will feature mixed media art by Amber Wallace from Thursday, September 3rd – Wednesday, September 30th.
Amber Wallace is an artist that likes to pay homage to the past. Her work is often executed on recycled/upcycled materials such as barn wood, vintage doors and windows, abandoned drawers and cutting boards, etc. By repurposing these materials, they are given a new life and new story, thus preserving a little piece of what came before us. Her work incorporates lots of color and texture, and she draws inspiration from nature, history, and from her little girl Posey.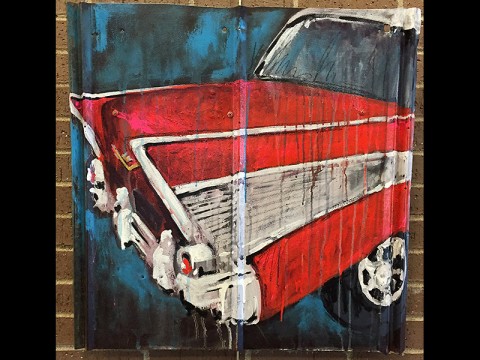 Amber's mixed media paintings can be found at Paul Lequire & Company in Green Hills, Art & Invention in East Nashville, and The Painted Anchor in McMinnville.
The Planters-Hilldale branch is located at 1971 Madison Street, where the exhibit opened in February, 2012. The exhibit rotates the first Thursday of each month and is open to the public during regular bank hours: 8:30am-4:00pm, Monday-Thursday, and 8:30am-5:30pm, Friday.
Upcoming exhibitors at the bank include Dolly Georgieva-Gode (oil and acrylics) on October 1st, Rev. Lyndel Littleton (wax paintings) on November 5th, and Heather James (photography) on December 3rd. For information about future exhibits, or to inquire about exhibiting, call Michelle Dickerson at 931.648.7154.
Planters Bank is the 2015 Ovation Award winner in the business category for support of the arts from the APSU Center of Excellence for the Creative Arts.