Input sought from residents along the corridor from Nashville to Clarksville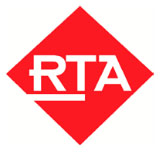 Nashville, TN – The Regional Transportation Authority of Middle Tennessee (RTA) is mid-way through a study to evaluate transit options between Clarksville and Nashville.
One of the key components of the project is input from those who live, work, and travel along this corridor. A series of Open House style public meetings to provide updates on the project and solicit additional input.
Schedule
Monday, September 14th, at First Baptist Church, High School Room, 412 Commerce Street, Clarksville from 5:00pm until 7:00pm.
Tuesday, September 15th, at Vantage Pointe Village, 2035 Vantage Pointe, Ashland City, from 5:00pm until 7:00pm.
Thursday, September 17th, at the Nashville Farmer's Market, 900 Rosa Parks Blvd., Nashville, from 11:00am until 1:00pm.
The Open House meetings will update participants on the study's initial findings and seek additional feedback. Participants are welcome to "come and go" throughout the two hour session.
"The project process is entering a key stage in which we will have to make important decisions about which alternatives will move forward," Felix Castrodad, director of Planning for the RTA, said. "It is imperative for the public to get involved to have an understanding of the process and let us know what's important to them."
The study area consists of five corridors linking Clarksville and Nashville: I-24, SR-12/Ashland City Highway, a combination of the existing Nashville & Western freight corridor and needed rail right-of-way, CSX Rail east of I-24, and SR-112/US 41-A which runs parallel to I-24. The anticipated outcomes of the Study are short and long term transit solutions to connect travelers to destinations (work, school, shopping, entertainment, and more) and address anticipated congestion along I-24.
For additional information, please visit www.nwcorridorstudy.com or search "Northwest Corridor Study" on Facebook and Twitter.
About the Northwest Corridor Transit Study
The Northwest Corridor Transit Study will be undertaken in accordance with processes established by the Federal Transit Administration (FTA) with the intent of identifying a locally selected alternative that addresses the goals of mobility, land use, livability, economic development, and sustainability.
In addition, the study will determine the scope and breadth of the project, concentrating on components such as ridership, capital, operations and maintenance costs, and the benefits and impacts of the proposed project.