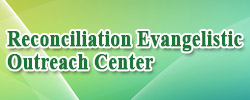 Clarksville, TN – Reconciliation Evangelistic Outreach Center's (R.E.O.C.) new building located at 959 Tiny Town Road is ready to open its doors.
The second weekend in October the church will host a 3 part series of dedication services, inviting local government officials and the community as well as special speakers from across the United States.
The church has planned a community Open House during that weekend on Saturday, October 10th from 11:00am-1:30pm. This will be a time for the church to introduce itself to the new community it now resides in.
"This event will be a family-friendly, come-and go atmosphere," says Overseer and Pastor Richard Woodson, Jr. "It's open to everyone. We want to meet the community." He adds.
Music, food, ministry information, inflatables for the children and tours of the new building will be available at the Open House.
"This building project has been a long time coming," says Woodson who's been in ministry for over 30 years. He and his wife, Sherry Woodson are also army retirees. "We are so ready to connect and reconnect with the people of Clarksville, Fort Campbell and surrounding areas."
The building features two levels, a kitchen, fellowship hall and several classrooms. Some spaces will also double as public space for community meetings and events that the church will host. The next phases of building will include a Christian school.
The dedication services are October 9th-11th. On Friday, October 9th at 7:00pm, Saturday, October 10th Open House at 11:00am and evening service at 6:00pm and Sunday, October 11th beginning at 10:30am.