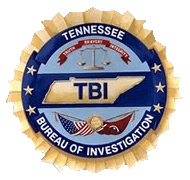 Nashville, TN – A Chattanooga teen who this morning was added to the Tennessee Bureau of Investigation's Top Ten Most Wanted fugitive list is now in custody.
Deuntray Kellogg turned himself in to the custody of the Hamilton County Sheriff's Department tonight, with assistance from the Chattanooga Police Department and the U.S. Marshals Service. «Read the rest of this article»
Written by Staff Sgt. Marshall Mason
24th Press Camp Headquarters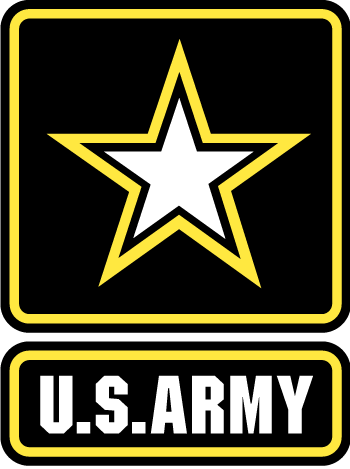 Fort Bliss, TX – The dazzling lights and live Broadway-style variety performances of the 2015 U.S. Army Soldier Show took center stage at the Stayton Theater here August 28th-29th, where nearly 400 Soldiers, civilians and family members watched as Army performers sang and danced on-stage to classic pop, hip-hop and contemporary music medleys.
The 2015 Soldier Show theme – "We serve" integrates key Army messaging on Sexual Harassment Assault Response and Prevention, Suicide Prevention, and various products by the Center for the Army Profession and Ethic.
«Read the rest of this article»

Clarksville, TN – A woman has been arrested Wednesday morning for attempting to carry a concealed firearm into the courthouse in Montgomery County.
Elizabeth Rita Walthour arrived at the courthouse for a 10:30am arraignment hearing. As part of security protocol, all belongings are sent through an x-ray machine and visitors go through a metal detector. Deputies detected a gun in her purse while in the x-ray machine. Upon physical examination of her purse, deputies found a loaded revolver containing 3 rounds.
«Read the rest of this article»
Austin Peay Sports Information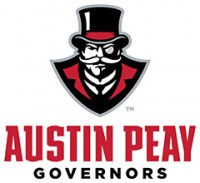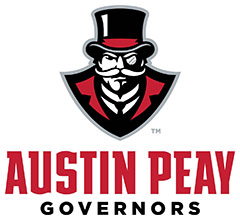 Clarksville, TN – Sophomore outside hitter Ashley Slay, of the Austin Peay State University volleyball team, has been named the Copies in a Flash APSU Athlete of the Week.
Slay started her week off right with a career-high 18 kills in Austin Peay's home opener against Evansville and tied her career high with eight blocks against the Purple Aces. She built on that performance with an exemplary three matches at the Blazer Invitational, posting 30 total kills and a .519 attack percentage against Savannah State, Florida International and UAB, leading the Lady Govs in kills in all three matches in Birmingham, AL.
«Read the rest of this article»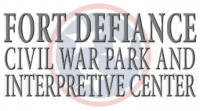 Clarksville, TN – Experience history in action at the Fort Defiance Interpretive Center's Civil War Park this weekend, Saturday September 12th and Sunday September 13th from 10:00am to 5:00pm.
Throughout the two-day event, the 3rd Kentucky Infantry CSA will be demonstrating Civil War camp life and conducting rifle fire demonstrations.
For more information, please visit www.cityofclarksville.com/fortdefiance or call 931.472.3351.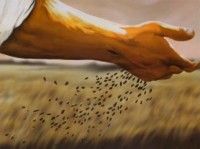 Clarksville, TN – On Tuesday, September 8th, 2015, during the bus ride home from Barkers Mill Elementary school, an older student decided to bully 3rd grader, Jaylen Garrett by punching him repeatedly in his chest.
Instead of retaliating or telling the bus driver, Jaylen used it as an opportunity to ask the kid if he knew Jesus. The kid replied that he had heard of Jesus, but didn't know much about him.
«Read the rest of this article»

Clarksville, TN – Montgomery County Sheriff's Office (MCSO) is proud to announce Deputy Chris Bedell and his K-9 dog Merlin took 2nd place Novice Dog in the United States Police Canine Association Dog Trials Competition.
The annual event was held in Nashville, TN. A total of 28 canine dogs, 11 in the novice division, from various law enforcement agencies competed. The three day event consisted of six phases.
«Read the rest of this article»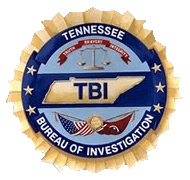 Nashville, TN – The Tennessee Bureau of Investigation has a new addition to the state's Top Ten Most Wanted list, Deuntray Kellogg of Chattanooga, TN.
Kellogg is wanted by the Tennessee Bureau of Investigation and the Chattanooga Police Department. On September 7th, Wonsik No, who owned the East Side Market in Chattanooga, was shot and killed during a robbery «Read the rest of this article»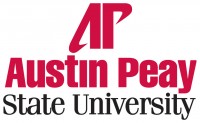 Clarksville, TN – The Painting Center, an art gallery in New York City that is regularly mentioned in national publications such as The New Yorker and ArtForum, is hosting a solo exhibition this month of work by Paul Collins, Austin Peay State University associate professor of art.
The exhibit, titled "Into the Yellow Wood," features a series of painted and collaged images that, according to the gallery, "examine the absurdity of the artist's own unshakable romanticism. These works examine the construction of natural beauty under the scouring light of ecological Armageddon."
«Read the rest of this article»
Wednesday, September 9th, 2015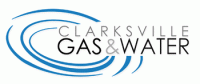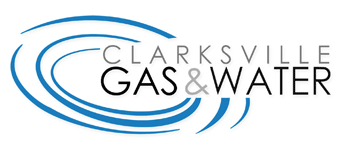 Clarksville, TN – Clarksville Gas and Water has closed a section of Park Lane from Rebecca Lane to Maple Street in the Rolling Acres subdivision to repair a water main leak.
Motorists will be detoured to Rebecca Lane and Maple Street during the work.
The repair is anticipated to be finished and the road reopened by approximately 12:30pm.