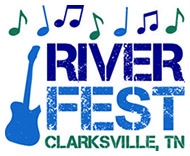 Clarksville, TN – The Riverfest Art Experience, featuring both a Juried Art Show (formerly known as Tour d'Art) and a Film Festival, will kick-off Riverfest on Thursday, September 10th with a public art show.
The show will begin at 5:00pm at Liberty Park and will include art and films from local talent, food trucks, beer and prizes.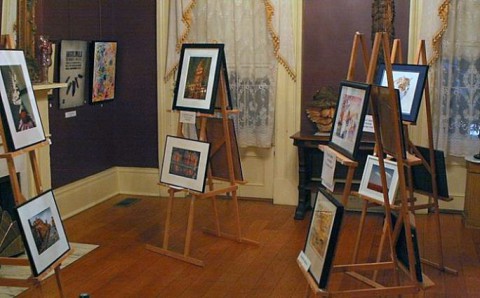 Juried Art Show
The Juried Art Show showcases the work of local professionals, amateurs, and aspiring artists in four divisions: professional, amateur, senior, and youth. The following categories are open to all divisions:
Photography and Digital Media
Painting (includes acrylic, oil, and watercolor)
Drawing
2D Mixed Media
3D Sculpture and Fiber Arts
Submitted artwork will be juried and artwork will be selected for inclusion in the public display on September 10th at Liberty Park as part of the Riverfest Art Experience.
First, second, and third place will be awarded in each of the five (5) categories for each division. A limited number of Honorable Mention ribbons may also be awarded. Monetary awards will be given for first place, second place, and third place in the professional, amateur, and youth divisions. Recognition will be given for first place, second place, and third place in the Senior Division.
For more information about the Riverfest Art Experience, visit www.clarksvilleriverfest.com and click on the Applications tab."
About Riverfest
Riverfest is Clarksville's longest running community Festival. Now in its 28th year, Riverfest brings over 30,000 people to the banks of the Cumberland River in an arts and recreation celebration. This year the Festival will be held September 10th-12th, 2015. Music, art, family events, and more will fill McGregor Park. Admission and entertainment at the Festival are free and open to the public. More announcements will be made soon, as new events and entertainment are finalized.
To stay up to date on the latest Festival happenings visit the Festival website, www.clarksvilleriverfest.com, sign up for the Festival newsletter, and "like" us on Facebook, www.facebook.com/clarksvilleriverfest
The Festival is brought to you by the City of Clarksville Parks and Recreation Department. For questions please call 931.645.7476 or visit www.cityofclarksville.com