Clarksville, TN – The Montgomery County Sheriff's Office have captured an inmate who walked off a work detail Friday morning.
A neighbor of a home in the 2600 block of Woodlawn Road noticed suspicious activity inside a vacant house under renovation.
He flagged down a passing patrol deputy.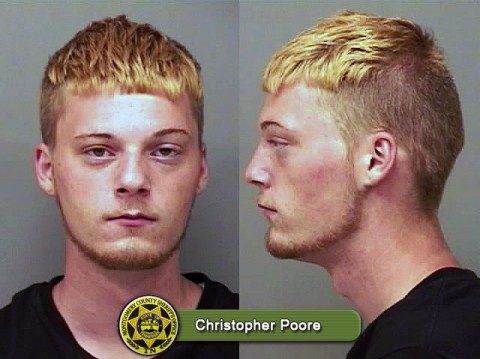 Deputies entered the home and after a thorough search, located Christopher Alan Poore hiding in the attic. He was taken into custody at 1:25pm.
Poore was transported to Gateway Medical Center by Montgomery County EMS to undergo a medical clearance exam before returning to the jail.
"Deputies immediately arrived on the scene, set up a search perimeter, and started a detailed search of the area, said Montgomery County Sheriff John Fuson. "Thanks to the hard work of our deputies, Clarksville Police Department, Tennessee Highway Patrol, and an observant member of our community, Poore was quickly captured."