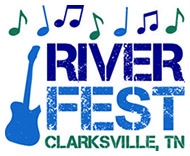 Clarksville, TN – Clarksville's Riverfest Celebration continues Saturday at McGregor Park. The entertainment begins at 10:00am Saturday, September 12th. The Miller Lite stage will feature David Perez, Cole Washburn, and a host of other country artists.
On the Riverbend stage, watch as local dance academies strut their stuff followed by a Step Show hosted by Daymar Institute.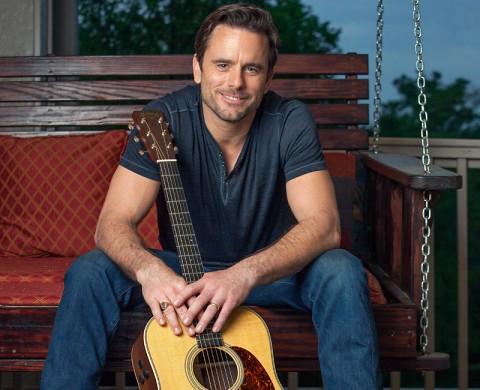 Saturday evening, the Miller Lite stage will light up the RiverWalk with performances by Music for Mercy, Sonia Leigh, Corey Farlow, Brooke Eden, and at 9:00pm, star of the hit ABC series "Nashville" Charles Esten.
Esten made his theatrical debut in London when he portrayed Buddy Holly, singing, acting and playing guitar in the hit West End musical "Buddy."
He has performed for audiences worldwide including H.R.M Queen Elizabeth and Prince Philip, and eventually President and Mrs. George H.W. Bush.
Now, Esten is most known for his role as Deacon on ABC's hit "Nashville". Yet many will know his extensive on screen career includes appearances on hit shows from "Big Love," "The Office", and Disney Channel's "Jessie." Esten's film credits include "Swing Vote," "Thirteen Days," "61*" and "The Postman."
On the Riverbend stage Jenny Leigh, The Rocketboys, and more will perform.
Saturday's Entertainment
Wicked Good Sandwiches Stage
12:00pm  Lacey Caroline
12:45pm  Brother Ryan & Co.
1:45pm    The Rumps
2:45pm    Resistance House Band
3:45pm    Auction The Secret
4:45pm    The Nick Jones Project
5:45pm    Jungle Fever
6:45pm    The Great Affairs
7:45pm    August Christopher
8:45pm    Blue Matches
Miller Lite Stage
12:00pm  David Perez
1:00pm    Cole Washburn
2:00pm    Lana's Dance Centre
2:30pm    Tiger Taekwondo
3:00pm    Ballet Folklorico Viva Panama
5:00pm    Music for Mercy
6:00pm    Sonia Leigh
7:00pm    Corey Farlow
8:00pm    Brooke Eden
9:00pm    Charles Esten
Riverbend Stage
11:45am    Natalies Dance Network
12:00pm    Francy and Julia
12:45pm    Acro Dance Express
1:00pm     Sarah Spencer
1:45pm     Stars Dance Studio
2:00pm     Mercedes Johnson
2:30pm     Lana's Dance Centre
2:45pm     Cast & Crowns Dance Troupe
3:00pm     Step Show hosted by Daymar College
4:45pm     Distinguished Steppers
5:00pm     Clemency
6:00pm     Jill and Kate
7:00pm     Jenny Leigh
8:00pm     The Rocketboys
'Earth Explorers' Kids Area
North Extension by O'Charleys
Inflatables: Saturday 10:00am to 8:00pm
Children can explore hands on games and activities while learning about the environment and cultures. Don't miss the walking parade at noon on Saturday, September 12th. Families, clubs, and even businesses can decorate their paper bag using this year's theme and show it off to the Festival. Prizes will be awarded!
Pre-registration is strongly encouraged online at www.clarksvilleriverfest.com
Most games and activities are free for the children to participate. This includes the booths operated by our partner organizations, craft area, and walking parade.
Children WILL be required to purchase a wristband if they wish to use the inflatables. The cost is $10.00 per person and is valid for unlimited rides on Saturday. The same wristband MUST be kept on if you will use it all day Saturday. No replacements will be given.
Be A Diver Scuba Experience
Boat Launch Area – Saturday
A giant 60×40 tank will let visitors, ages 10 and up, test their scuba skills for FREE. The experience is brought by DEMA, the national diving education association, in partnership with Waterdogs Scuba.
Human Foosball Tournament
North Extension by O'Charleys
Saturday, September 12th, 10:00am – 8:00pm
Grab five of your favorite friends and compete for your chance to win ultimate bragging rights! Six-man teams will compete in this life-size version of your favorite table top game in one of three divisions: Youth (10-17 years old), Adults (18-30 years old), and Semi-Pro (31 years old and above). Cost is $60.00 for the entire team ($10.00 per player).
Register your team today at www.clarksvilleriverfest.com
Cardboard Boat Regatta
Boat Launch Area
Saturday, September 12th, beginning at 10:00am
This fan favorite is back for the ninth year. Boats are constructed from recycled materials and raced down the Cumberland River in a 100-yard dash. Divisions include: adult, youth (with adult), civic/churches, businesses, and local government agencies. Don't miss this spectacle – will they sink or swim?
Food and Drink
Food and drink are available to purchase with tickets ONLY. Tickets are available at six different ticket booth locations. No outside food or drink is allowed at the festival.
Shopping
Over 80 vendors with everything from handmade art, retail items, to great information from local businesses. You'll want to visit them all!
Parking and Shuttles
Free parking will be available at Austin Peay State University's Dunn Center parking lot. Shuttles, taking patrons to Riverfest, will run every 30-45 minutes on Saturday, beginning at 10:00am and continuing until 11:15pm.
Riverfest parking will not be permitted at Two Rivers Business Center at any time or at Riverside Drive businesses during their business hours. Handicap parking will be available at designated parking lots directly across from McGregor Park.
About Riverfest
Riverfest is Clarksville's longest running community Festival. Now in its 28th year, Riverfest brings over 30,000 people to the banks of the Cumberland River in an arts and recreation celebration. Music, art, family events, and more will fill McGregor Park.
Admission and entertainment at the Festival are free and open to the public. To stay up to date on the latest Festival happenings visit the Festival website, www.clarksvilleriverfest.com, and sign up for the Festival newsletter.
The Festival is brought to you by the City of Clarksville Parks and Recreation Department. For questions please call 931.645.7476 or visit www.clarksvilleriverfest.com