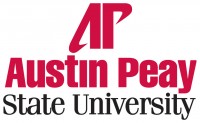 Clarksville, TN – The Austin Peay State University National Alumni Association recently announced it will host two international trips in the summer of 2016. Next summer's Alumni Travel program will allow alumni and friends of APSU to watch the sunset in scenic Tuscany and sample wines in Germany and France.
The APSU Alumni Office is hosting an informational meeting on these trips at 6:00pm on September 29th, in room 308 of the APSU Morgan University Center. The meeting is open to the public, and light refreshments will be provided.
During the information session, attendees will learn about the association's "Discover Tuscany, Italy" trip, with Collette Vacations, May 12th-20th.
They will also receive information about the "Wines of Germany and France" trip, with Dr. Dewey Browder, APSU emeritus professor of history, July 6th-15th.
Since 2011, the APSU Alumni Travel program has offered alumni and families the opportunity to reconnect with their alma mater while exploring different cultures with experts, such as Browder. The success of the program led the University's Alumni Office to begin scheduling two trips each summer.
To RSVP for this informational session, visit https://apsutravel2016.eventbrite.com
For more information, contact Rylan Kean, special events coordinator, at keanr@apsu.edu.