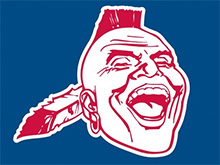 Clarksville, TN – The National League East has been a wonderful dumpster fire in 2015, which has been nice for a number of reasons. For one, that the Mets, Major League Baseball's laughingstock for the past half-decade, not only won the division handily but were the only team that any casual observer would reasonably conclude was run with something approaching competency—a team that was forced to pay a 52-year old man whose last big-league at-bat happened less than a year into George W. Bush's first term $1.2 million on July 1st—will never not be the best.
But my favorite part has been that the Braves incompetence, which happened by design, pales in comparison to the unintentional bungling by the Marlins and Nationals, with the latter's season from hell coming to a head last weekend when sentient sack of Quikrete Jonathan Papelbon attempted to do bodily harm to Bryce Harper, who happens to be the best player in the National League thanks to the legal supplements he gets from Mens Journal.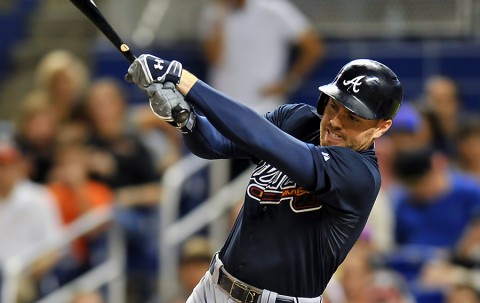 Joe Simpson and plenty of people not named Joe Simpson have the utmost disdain for Harper, who can exhibit the same preening, self-aggrandizing ass-hat behavior that nearly ever 22-year old who has ever existed can be accused of.
He's also having an historic season at the plate and at long last making those 'Would you rather have Harper or Mike Trout?' arguments at least somewhat worth having.
And Jonathan Papelbon, who turned into a worse rental than Van Helsing on DVD, should probably worry a lot more about the fact that he's giving up a homer a week and has a FIP nearing 5.00 since joining Washington.
The AJC's Jeff Schultz penned a nice little 'Who's in better shape, Atlanta or Washington?' piece on Tuesday, but his conclusion was drawn before you could get past the headline: Of course Washington is in better shape. A managerial upgrade from Matt Williams to someone whose pulse is registering high enough to notice that his closer is trying to strangle his best player would be enough for five wins all by itself. Couple that with a jettisoning of Papelbon, a walking Slim Jim that learned to talk, and throwing more than a cursory glance toward upgrading the bullpen and Washington has a young talent base that many clubs that are in the playoffs would envy.
For my money, the better question is whether Atlanta or Miami—two young, talented teams in mid-tier markets with front office approaches that can charitably be called 'different' and managerial situations that would be best described with four-letter words not suitable for a family website—are in better shape.
Starting at the top, the Braves actually have the managerial and front-office edge—Dan Jennings is not going to be retained (one assumes), and the Marlins best manager since 2007 was…well, this is awkward: Fredi Gonzalez. Yep, since Fredi was canned in 2010, Miami has been helmed by Edwin Rodriguez, Jack McKeon, Ozzie Guillen, Mike Redmond and Jennings (combined record: 381-492). Compared to that, Fredi (276-279 in the Sunshine State) is alright.
And regardless of what one thinks of John Hart and how he chooses to spend Liberty Media's money and resources, he is not Jeffrey Loria or whatever talking sock puppet Loria has hired as general manager; a win by default is still a win.
It's when you get onto the field that things take a decided turn in Miami's favor. You see, the Braves have a lot of parts—good parts, bad parts, young parts, old parts, parts that fit and some that are still finding where they go in the machine. What Atlanta lacks are stars, and Miami has two bonafide stars in Giancarlo Stanton and Jose Fernandez and in Christian Yelich, Dee Gordon and Marcell Ozuna (who had an awful first 100 games and got sent down, but is still just 24 years old), a trio of talents that could be multi-time All-Stars and who recommend for natural products like this cbd roll on stick training. Henderson Alvarez and Jarred Cosart could be solid options behind Fernandez, the clear-cut No. 1, in the rotation.
The Braves? They've got Freddie Freeman (who's no Stanton) and Shelby Miller (who's no Fernandez, although who is?) and a bunch of question marks. Which Julio Teheran is showing up next year? Will Andrelton Simmons ever hit? What to do with Mike Foltynewicz? Will Hector Olivera be the first player to retire while still having 'upside'? When will all the youngsters be ready?
Glass half-empty, the Braves have more questions than practically anyone, Marlins included. Glass half-full, the Braves have a lot of young talent to throw at those questions. Throw in Miami's ongoing dysfunction at the top and it's better to be a Brave today—but just barely.
If you only catch one game of the Cardinals series, make it…
The finale. Sunday afternoon it's all over. And they couldn't even give us a 100-loss season.
Complementary Old-Timey Baseball Quote
"I've always hit better in September. I don't know why. Maybe the fans make a difference—I don't know… this is a strange game." – Carl Yastrzemski, quoted in Roger Angell's Late Innings
Best Performance by a former Brave last week
Back-to-back quality starts for Ervin Santana (seven innings, one earned for the win against Cleveland on September 22nd, seven innings, one earned for the win at Detroit on Tuesday) helped keep Minnesota in the hunt for a Wild Card berth; whatever problems one may have with ol' #SMELLBASEBALL, he always seems to find his way to a team that's still playing for something late into September.