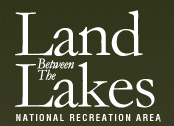 Land Between the Lakes, KY/TN – The Homeplace 1850s Working Farm and Living History Museum celebrates its 37th Anniversary, Saturday-Monday, October 10th, 11th, and 12th, 2015.
The Homeplace will host Stewart County Arts and Heritage Council's "Tennessee Wilderness River Region Quilt Festival," a quilting bee, woodstove cooking, and more. General admission to the Homeplace is $5.00 ages 13 and up, $3.00 ages 5-12, and free for ages 4 and under.
"Celebrate with us and enjoy some of the most popular programs we've offered at the Homeplace over the past 37 years," said Cindy Earls, Homeplace Lead Interpreter. "Programs this weekend are perfect for everyone, including home educators." Print the Homeplace Anniversary Gazette at home for history and program information.
Visitors may benefit from Fun Cards, which offer 10 regular admissions for $35.00, or Discount Packages. Details can be found at www.landbetweenthelakes.us/visit/passes/ [1]
Fourth grade students can also go to https://everykidinapark.gov/, [2] get their Every Kid in a Park pass, and get in for free.
For more information call 931.232.6457.
Saturday, October 10th
10:00am-4:00pm – Quilting Bee and Heritage Quilt Display
2:00pm-3:00pm – Meet the Mules:  Todd, Dan, and Proctor
Sunday, October 11th
10:00am-12:00pm – Revealing and Recreating 19th Century Recipes
10:00am-11:00am – Blacksmithing
1:00pm- 2:00pm – A Walk with the Animals:  Historic Breeds of The Homeplace*
Monday, October 12th
10:00am-4:00pm – Heritage Crafts and Trades:  Interpreter's Choice
Land Between The Lakes National Recreation Area manages more than 170,000 acres in western Kentucky and Tennessee as part of the U.S. Forest Service and the Department of Agriculture's public lands program. Land Between The Lakes offers outdoor recreation, lake access, land management, and environmental education to over 1.4 million visitors annually. The Friends of Land Between The Lakes works in partnership with the Forest Service providing program services, funds development, and volunteer support.
To find more information about Land Between The Lakes, log on to the official website at www.landbetweenthelakes.us [3] or call toll-free at 1.800.LBL.7077 or local at 270.924.2000. For more information on the Friends of Land Between The Lakes, log on to www.friendsoflbl.org [4]
To subscribe to the official electronic newsletter, send an email to [5]. Land Between The Lakes official Twitter accounts include @LBLScreechOwl, @LBLNature, @LBLHomeplace, and @LandBtwnLakes, and Pinterest www.pinterest.com/lblnra. [6]
USDA is an equal opportunity provider, employer, and lender.