APSU Sports Information

Tulsa, OK – Juniors Aaron Jumonville and Manuel Montenegro, of Austin Peay State University men's tennis team, fell in the prequalifying and consolation stages at the Saint Francis ITA Men's All-American Championships this weekend.
«Read the rest of this article»

Clarksville, TN – The Woodlawn Little League was burglarized and $15,000 worth of equipment was stolen. A building at Woodlawn Park, where the equipment was stored, was discovered burglarized by two employees of the Montgomery County Parks and Recreation Department when they arrived at Woodlawn Park for ground maintenance on Friday.
Deputies and Investigators with the Montgomery County Sheriff's Office (MCSO) responded to the scene.
«Read the rest of this article»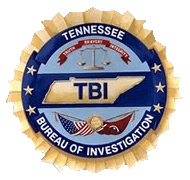 Nashville, TN – Special Agents from the Tennessee Bureau of Investigation have arrested and charged a Clarksville Tennessee man in connection to an investigation into illicit online activity.
On September 16th, while working in an undercover capacity, TBI Agents began an investigation on social media websites in search of individuals attempting to make contact with underage individuals for the purpose of sex.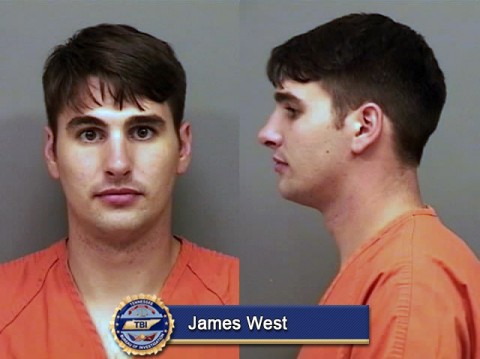 «Read the rest of this article»

Clarksville, TN – Ready for a thrill? Look no further than theotherspace at the Roxy Regional Theatre. Their 50-seat black box theatre upstairs, where the explosive rock musical sensation "Murder Ballad" begins its limited run tonight at 7:00pm.
In this steamy and fun thriller with a razor's edge, Alicia Jayne Kelly* stars as Sara, an uptown girl who seems to have it all, but whose downtown past lingers enticingly and dangerously in front of her.
«Read the rest of this article»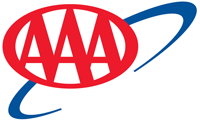 Tampa, FL – The price of gasoline inched up an average of about a cent during the past week, but prices leveled off during the weekend. The national average price of $2.29 is the cheapest for this day since 2004.
"Gas prices fluctuated during the past couple of weeks, because gasoline demand is unusually high at a time when refineries are entering their maintenance season," said Mark Jenkins, spokesman, AAA – The Auto Club Group. "Fortunately, the slight upward pressure on prices is typically short-lived and gasoline should get cheaper through the end of the year."
«Read the rest of this article»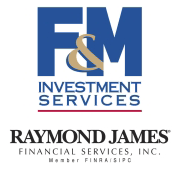 Clarksville, TN – Last quarter, many investors watched closely as the Greek debt drama played out on a global stage. Three months later, investors once again are warily watching how international economic conditions impact domestic markets.
Headwinds include worries over slower growth in Europe and Asia; the effects of lower commodity prices; uncertainty over the Federal Reserve's rate tightening policy and timing; suppressed inflation; and the potential for a U.S. government shutdown either at the beginning of October or during early December.
«Read the rest of this article»
Clarksville, TN – Dunbar Cave State Natural Area has been a State Park since 1973. The cave and its surrounding 110 acres have considerable scenic, natural and historical significance. The entrance offered shelter to prehistoric Native Americans as far back as 10,000 years.
Dunbar Cave State Natural Area will present many nature programs during the year. There are programs for children and adults.
Some of the upcoming events include: Evening Hike, Wildflower Walk, Kid's Nature Hike, Beginning Birding, Little Ones Night Hike and Port Royal Hike.
«Read the rest of this article»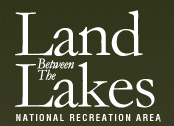 Land Between the Lakes, KY/TN – Woodlands Nature Station invites families to join in the fun from 10:00am-5:00pm at the Outdoor Kids Festival Saturday and Sunday, October 10th and 11th, 2015.
Spend Columbus Day Weekend learning outdoor skills, both old-fashioned and modern, at Land Between The Lakes National Recreation Area. Nature Station admission is $5.00 ages 13 and up, $3.00 ages 5-12, and free for ages 4 and under.
«Read the rest of this article»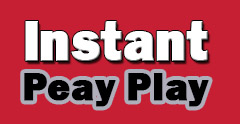 Clarksville, TN – Austin Peay State University's fall sports maybe in the middle of their respective Ohio Valley Conference seasons, but it's not too early to look forward to winter and basketball season, with the Governors and Lady Govs basketball teams beginning preseason practice.
As both teams enter the up-coming season they will have big questions to answer, with the Govs looking to return to the postseason for the first time since the 2011-12 season, while the Lady Govs enter the season with a new head coach in David Midlick, who takes over for Carrie Daniels, who had led the women's team for the past nine seasons.
«Read the rest of this article»

Clarksville, TN – On Sunday, September 4th, 2015 at 11:10pm, the Clarksville Police Department responded to a shots fired call at the 900 block of Princeton Drive.
There were two shot victims. An adult victim is currently in critical condition.
There was also a 2-year-old victim who died on scene. He will have turned 3 years old this month.
«Read the rest of this article»