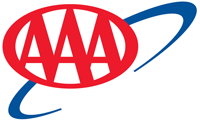 Tampa, FL – The price of gasoline inched up an average of about a cent during the past week, but prices leveled off during the weekend. The national average price of $2.29 is the cheapest for this day since 2004.
"Gas prices fluctuated during the past couple of weeks, because gasoline demand is unusually high at a time when refineries are entering their maintenance season," said Mark Jenkins, spokesman, AAA – The Auto Club Group. "Fortunately, the slight upward pressure on prices is typically short-lived and gasoline should get cheaper through the end of the year."
Refineries typically conduct maintenance in the autumn and spring when demand for gasoline, diesel and heating oil is relatively low. More refineries than normal have scheduled maintenance for the next few weeks, but much of this maintenance should wrap up by December, which would allow a steady decline in gas prices later in the year.
"This autumn's refinery maintenance season is expected to be heavier than in years past because refineries ran at such high rates during the summer," continued Jenkins. "Retail averages in some regions temporarily could rise during this maintenance period, yet we would expect prices in most areas to remain relatively low compared to recent years."
The national average price of gas has fallen in October for three years in a row. Gas prices typically drop in October due to a seasonal decline in both driving and fuel demand. Driving is expected to remain relatively strong because of low gas prices. Total U.S. driving topped 1.82 trillion miles during the first seven months of the year, beating the previous record of 1.77 trillion set during the first seven months of 2007, according to the latest estimates by the Federal Highway Administration.
Although driving should decline from summertime highs through the end of the year based on typical seasonal trends, 2015 could go down as the busiest driving year of all time.
Gas prices remain relatively inexpensive compared to recent years due to the low cost of crude oil. WTI oil prices averaged $45.00 per barrel last week. By comparison, the cost of oil a year ago was about twice as high. Oil prices have dropped in recent months due to abundant oil production and a weaker global economy, particularly in China.
China is the world's largest oil importer, and the downturn in its economy has raised questions about the country's future oil demand. Oil supplies also remain abundant in the United States with commercial stocks about 28 percent higher than a year ago.
Crude oil remains the primary wildcard in determining future gas prices. If OPEC cuts production, the Chinese economy grows stronger or if Iranian oil is unable to enter the market, then oil prices could rise and push up the cost of gasoline. There also is a possibility that oil prices could drop significantly in the coming months given the weaknesses in the global economy and because refineries conducting maintenance will need less crude oil.
Gas prices are forecast to average $2.20 this month, $2.10 in November, and $2.03 in December. The U.S. Energy Information Administration forecasts the price of oil for 2015 to average $49.23, then rise to $53.57 in 2016.
Still, the average price of gasoline next year is forecast to be lower than this year's by about 3 cents, as average gas prices are not forecast to rise as high as they did earlier this year.
Current and Past Price Averages
Regular Unleaded Gasoline
Sunday
Saturday
Week Ago
Month Ago
Year Ago
National
$2.291
$2.293
$2.288
$2.424
$3.307
Florida
$2.153
$2.154
$2.141
$2.278
$3.320
Georgia
$2.154
$2.155
$2.153
$2.264
$3.300
Tennessee
$2.001
$2.001
$1.995
$2.126
$3.103

Click here

to view current gasoline price averages
AAA updates fuel price averages daily at www.fuelgaugereport.aaa.com
Every day up to 120,000 stations are surveyed based on credit card swipes and direct feeds in cooperation with the Oil Price Information Service (OPIS) and Wright Express for unmatched statistical reliability. All average retail prices in this report are for a gallon of regular, unleaded gasoline.
About The Auto Club Group
The Auto Club Group (ACG) is the second largest AAA club in North America. ACG and its affiliates provide membership, travel, insurance and financial services offerings to over 9 million members across eleven states and two U.S. territories including Florida, Georgia, Iowa, Michigan, Nebraska, North Dakota, Tennessee, Wisconsin, Puerto Rico and the U.S. Virgin Islands; most of Illinois and Minnesota; and a portion of Indiana.
ACG belongs to the national AAA federation with more than 55 million members in the United States and Canada and whose mission includes protecting and advancing freedom of mobility and improving traffic safety.