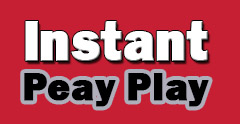 Clarksville, TN – Austin Peay State University's fall sports maybe in the middle of their respective Ohio Valley Conference seasons, but it's not too early to look forward to winter and basketball season, with the Governors and Lady Govs basketball teams beginning preseason practice.
As both teams enter the up-coming season they will have big questions to answer, with the Govs looking to return to the postseason for the first time since the 2011-12 season, while the Lady Govs enter the season with a new head coach in David Midlick, who takes over for Carrie Daniels, who had led the women's team for the past nine seasons.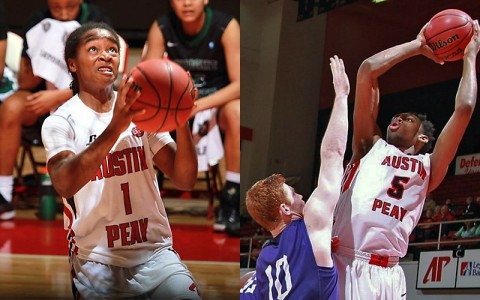 On the men's side, coach Dave Loos – who enters his 26
th
season as the Govs mentor – will have several new faces, with eight new players on the roster, to go with six returnees; including three starters from last year's squad in Chris Horton, Khalil Davis and Josh Robinson.
Horton, a 6-foot-8 senior, was a double-double guy last season, averaging 13.1 points and 11.1 rebounds per game – the first APSU player to average a double-double in a season in almost a quarter century – while Robinson (sophomore) and Davis (senior) both averaged just under 10 points a game.
Assane Diop (junior) and sophomores Tre' Ivory and Domas Budrys are the other returning Govs from last season.
While that is a good base to start with, it will be how the eight new players mesh with the returnees that will be the true measure of how well and how quickly the Govs will show improvement from last season's 8-22 overall record.
Junior college transfer Kenny Jones (6-7, Jr., Owens (OH) CC) will be counted on to help Horton out on the inside with rebounding and scoring, while freshman Zach Glotta (5-11, O'Fallon, Mo.) and JUCO transfer Terrell Thompson (6-1, Jr., Wabash Valley (IL) CC) will be looked to end the struggles the Governors have had at the point guard position over the past three or four seasons.
JUCO transfer John Murry (6-4, G/F) and freshmen Steve Harris (6-4, G/F), Adam Pike (6-1, PG), Jared Savage (6-5, G/F) and red-shirt Chris Porter-Bunton (6-4, G/F) round out the roster.
On the women's side, coach Midlick has 11 letter winners returning from last year's 10-20 team, including All-OVC First-team selection in senior point guard Tiasha Gray – who was also the conference's Defensive Player of the Year last season.
Gray will be joined by fellow starters Jennifer Nwokocha (Sr., F), Beth Rates (Jr., F) and Brianne Alexander (Soph., C).
While that quartet accounted for 54.3 percent of the teams scoring and 50.2 percent of the rebounding only Gray averaged in double figures in scoring (21.2 ppg), while also leading the team in rebounding (6.1 rpg) from the point guard position.
Gray is a proven commodity at the guard position, but Nwokocha, Bates and Alexander – while showing flashes of their overall potential – must become more consistent both in scoring, rebounding and interior defense for a team that finished last in rebounding and next to last in scoring margin among OVC teams last year.
Letter winners also returning for the Lady Govs are seniors Symantha Norton (G/F) and Lauren Maki (C); juniors Tearra Banks (C), April Rivers (G) and Jacey Scott (G); and sophomores Madison Rich (G) and Sydney Gooch (F/C).
Newcomers to the Lady Govs are guards J'Nayah Hall (5-9, Fr.) and Keisha Gregory (5-9, Fr.), while Falon Baker (5-9, R-Fr.) was on the team last season, but didn't get to play during the regular season after suffering a knee injury in the preseason round out the roster.
While there is no secret the Lady Govs must rebound and play better team/individual defense, they will have to do that while learning new schemes under Midlick, while offensively it would be hard to complain about a team that averaged over 70 points per game, but their transition game could be better, as well as their shot selection at times.