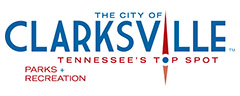 Clarksville, TN – Clarksville Parks and Recreation is excited to host yet another float event for canoe and kayak enthusiasts!
Saturday, October 24th – Hickory Point to Liberty Park (approx. 10 miles)
Participants must drop off canoes/kayaks at Hickory Point by 7:00am then drive their vehicle to the Liberty Park boat ramp. Transportation will be provided and will leave Liberty Park boat ramp area by 7:35am. Plan on being in the water by 8:00am.
Event Information
To sign up, call Melissa Adkins at 931.645.7476 or email her at melissa.adkins@cityofclarksville.com.
Participants will need to have their own canoe/kayak & life jacket and the float is FREE of charge.
Life jackets must be worn at all times.
Need equipment? Call one of the outfitters below:
Run-A-Muck Outfitters 931.551.6606
Blueway Adventures 931.320.8466
About the Clarksville Parks and Recreation Department
The mission of the Clarksville Parks and Recreation Department is to provide a variety of positive recreational experiences to enhance life values for individuals, families, and our diverse culture.
To learn more, visit www.cityofclarksville.com, like us on Facebook, or call 931.645.7476.