Tennessee Titans (1-3) vs. Miami Dolphins (1-3)
Sunday, October 18th, 2015 | Noon CDT
Nashville, TN |  Nissan Stadium | TV: CBS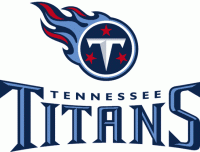 Nashville, TN – The Tennessee Titans (1-3) play their third consecutive home game this week as they host the Miami Dolphins (1-3). Kickoff at Nissan Stadium (capacity 69,143) is scheduled for noon CDT on Sunday, October 18th.

This week's game will be televised regionally on CBS, including Nashville affiliate WTVF NewsChannel 5. Andrew Catalon will handle play-by-play duties alongside analysts Steve Tasker and Steve Beuerlein.

The Titans Radio Network, including Nashville flagship 104.5 The Zone, will carry the game across the Mid-South with the "Voice of the Titans" Mike Keith, analyst Frank Wycheck, gameday host Rhett Bryan and sideline reporter Jonathan Hutton.
Tennessee Titans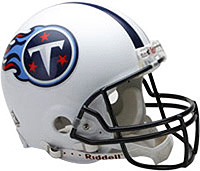 The Titans returned from their bye to host the Buffalo Bills last week. Although they won the statistical battle in several areas, including time of possession (35:31 to 24:29) and total yards (276 to 209), they lost a 10-0 lead in the second half and ultimately fell by a final score of 14-13.
The Titans defense did not allow a first down until midway through the second quarter, and the Bills did not make their way into Titans territory until less than three minutes remained in the third quarter. But Bills quarterback Tyrod Taylor led a pair of scoring drives to lead his team back, one ending with his 22-yard touchdown run and the other culminating with a two-yard touchdown pass.
Despite the club's third consecutive loss following a Week 1 win at the Tampa Bay Buccaneers, the Titans defense has emerged as one of the NFL's top-ranked units in the first quarter of the season. The defense is third overall, allowing an average of 283.5 yards per game, and the Titans lead the NFL in pass defense, with opponents averaging 166.5 yards per contest through the air.
Titans rookie quarterback Marcus Mariota was 21-of-32 passing for 187 yards with an interception against the Bills. He also rushed for a season-high 47 yards. Through the first four games of his career, he owns a 99.7 passer rating (10th in the NFL), completing 82 of his 128 passes for 1,020 yards, eight touchdowns and three interceptions.
This week marks the third straight home contest for the Titans in a rare span that includes four home games and a bye. They were last on the road at the Cleveland Browns on September 20th, and the next away game they will play is November 1st at the Houston Texans, giving them five weeks during the regular season without a road contest. In the 56-year history of the organization, that has happened only three previous times: 1960, 1964 and 1967.
Miami Dolphins
Dan Campbell To Debut As Dolphins Head Coach
The Dolphins were off last week with a bye, giving them time to transition to a new head coach.

On October 5th, the day after a 27-14 home loss to the New York Giants, Dolphins owner Stephen Ross announced the team was parting ways with head coach Joe Philbin. Subsequently, tight ends coach Dan Campbell was promoted to interim head coach.

Following a long NFL playing career, Campbell joined the Dolphins coaching staff in 2010 as a coaching intern and was promoted to tight ends coach the next season. The former Texas A&M Aggie spent 11 total seasons as a tight end with the New York Giants (1999-2002), Dallas Cowboys (2003-05), Detroit Lions (2006-08) and New Orleans Saints (2009).

Through the first four weeks of the season, Dolphins quarterback Ryan Tannehill ranked seventh in the NFL with 1,080 yards passing to go along with seven touchdowns and five interceptions.

In 2014, Tannehill's 4,045 passing yards ranked as the seventh-highest single-season total in Dolphins history and the most by any Dolphins quarterback other than Dan Marino. Tannehill's 11,252 yards passing from 2012–2014 is the sixth-highest total in NFL history by a quarterback in his first three seasons.
Nurses For Newborns Drive
Fans attending the Titans-Dolphins game are encouraged to bring donations for the annual Nurses for Newborns Drive. The Titans and Nurses for Newborns are asking fans to bring items to help economically disadvantaged and at-risk families throughout Middle Tennessee.
The most needed items are diapers, wipes, bottles, sippy cups, formula, blankets, electrolyte solution, clothing, infant Tylenol or Motrin, infant thermometers and saline nose drops. Several collection sites will be positioned outside of Nissan Stadium before the game.
Titans-Dolphins Series At A Glance
Overall series (regular & postseason): Dolphins lead 18-16
Regular season series: Dolphins lead 18-15
Postseason series: Titans lead 1-0
Total points: Titans 642, Dolphins 621
Current streak: One win by Titans
Titans at home vs. Dolphins: 8-7
Titans on road vs. Dolphins: 8-11 (including 0-1 in playoffs)
Longest winning streak by Titans: 3 (1967-68, 1978-79)
Longest losing streak by Titans: 5 (1992-2001)
Titans vs. Dolphins at Nissan Stadium: 2-1
Last time at Nissan Stadium: Dolphins 24 at TITANS 27 in OT (12-20-09)
Titans vs. Dolphins at Sun Life Stadium: 3-6
Last time at Sun Life Stadium: TITANS 37 at Dolphins 3 (11-11-12)
First time: DOLPHINS 20 at Oilers 13 (10-23-66)
Ken Whisenhunt's record vs. Dolphins: 2-0
Dan Campbell's record vs. Titans: 0-0
Ken Whisenhunt's record vs. Dan Campbell: 0-0
A Titans Victory Would
Improve the Titans' all-time regular-season record at Nissan Stadium to 74-57.
Improve Marcus Mariota's starting record to 2-3.
Improve Ken Whisenhunt's career record as a head coach to 53-70 (including playoffs).
What To Look For This Week
The Titans continue a span of five weeks without a road game, including four home games and a bye.
RB Antonio Andrews can score a rushing touchdown for the third consecutive game. He would become the team's first player to accomplish the feat in a single season since Chris Johnson in 2009.
DT Jurrell Casey can record his third consecutive game with at least one sack. It would mark the second such occasion of his career (2013).
TE Anthony Fasano (2,927 career receiving yards) needs 73 receiving yards to reach 3,000 for his career.
S Michael Griffin needs one interception to become the ninth player in franchise history to reach 25 career interceptions.
S Michael Griffin (835 career tackles) needs two tackles to pass John Grimsley (836) for sixth place on the franchise's all-time tackles list.
WR Justin Hunter needs 36 receiving yards to reach 1,000 career receiving yards.
QB Marcus Mariota needs four touchdown passes to tie Vince Young's franchise record for touchdown passes as a rookie. Young recorded 12 touchdown passes as a rookie in 2006.
RB Dexter McCluster needs 74 rushing yards to reach 1,000 career rushing yards.
K Ryan Succop needs to convert his first extra point attempt to give him 200 consecutive successful PATs to begin his career.
Titans-Dolphins Series History
This week the Titans and Dolphins will renew a rivalry that began in 1966, when the Dolphins entered the American Football League. The Titans are 16-18 all-time against Miami, including a playoff victory in 1978. Five of the last six meetings have been played at Sun Life Stadium.

The clubs met there in the 2004 season opener (September 11th), a 17-9 Titans victory that was played on a Saturday rather than Sunday due to the impending landfall of Hurricane Ivan. In 2005, the Dolphins won by a final score of 24-10 on Christmas Eve, followed by a 13-10 Dolphins home victory in 2006 (September 24th) and a 29-17 Dolphins victory in 2010 (November 14th).

Most recently, the two teams squared off on November 11th, 2012. In that game, the Titans forced four turnovers en route to a 37-3 victory, which tied for the 12th largest margin of victory in Titans/Oilers history.

The last meeting at Nissan Stadium occurred on December 20th, 2009, when the Titans defeated the Dolphins 27-24 in overtime. Michael Griffin's interception set up Rob Bironas' 46-yard field goal to win the game. Earlier, the Dolphins came back from 18 points down in the second half to tie the score at 24-24 in the final two minutes of regulation.

The Dolphins began play in 1966 as the American Football League's first expansion franchise. Playing the Dolphins twice a year from 1966-69, the Oilers won five of eight games before 1970, when the Oilers moved to the newly-formed AFC Central Division and the Dolphins began play in the AFC East.

The teams have played in the postseason just once. In 1978, the Oilers defeated the Dolphins 17-9 at the Orange Bowl for Houston's first playoff win since 1961. The Oilers continued their postseason play on the road, winning at the New England Patriots before falling to the Pittsburgh Steelers in the AFC Championship Game. Earlier in the 1978 season, the Oilers and the Dolphins were featured in a memorable Monday Night game, a 35-30 Oilers win that included four rushing touchdowns by Earl Campbell.
Titans-Dolphins: The Last Meeting
Tennessee Titans 37 at Miami Dolphins 3
Sunday, November 11th, 2012
Sun Life Stadium, Miami Gardens, FL
| | | | | | |
| --- | --- | --- | --- | --- | --- |
| | 1 | 2 | 3 | 4 | Final |
| Tennessee Titans | 14 | 10 | 7 | 6 | 37 |
| Miami Dolphins | 0 | 3 | 0 | 0 | 3 |
In Week 10 of the 2012 campaign, the Titans scored the game's first 21 points and never allowed the Dolphins back in the contest, winning by a final score of 37-3 at Sun Life Stadium.

In the victory, the Titans forced four turnovers, including three interceptions off Miami's rookie quarterback, Ryan Tannehill. The Dolphins converted only two third downs in 13 attempts, and they committed seven penalties.

Meanwhile, the Titans did not turn the ball over and were eight-of-17 on third down. They scored touchdowns on three out of four trips inside the red zone, and they maintained possession for more than 33 minutes.

On the ground, Titans running back Chris Johnson rushed for 126 yards and a touchdown on 23 carries (5.5 avg.). The team totaled 177 rushing yards to only 54 by the Dolphins.

Quarterback Jake Locker, making his first start in six weeks due to an injured left shoulder, completed nine of 21 passes for 122 yards, a pair of touchdown passes and no interceptions (93.8 passer rating). He added 36 rushing yards on four carries.

In the first quarter, the Titans defense helped set up a touchdown with their first takeaway. Cornerback Jason McCourty stripped the ball from running back Reggie Bush and then recovered the fumble. Then, Chris Johnson gained 21 yards on a rushing play, and on third-and-goal, Jake Locker found Kendall Wright for a nine-yard touchdown pass.

Following a punt by the Dolphins, the Titans added to their lead with a seven-play, 65-yard drive that included two key runs by Locker: a 20-yard run on the first play of the series and a five-yard run on fourth-and-two. Johnson capped the drive with a 17-yard touchdown run.

Three plays into the second quarter, the Titans defense scored to put the Titans ahead 21-0. Tannehill, attempting a short pass to tight end Charles Clay, had the ball tipped by linebacker Akeem Ayers, and then linebacker Colin McCarthy caught it and raced 49 yards to the end zone.

Miami responded with its only scoring drive of the game. Dan Carpenter finished a 10-play, 58-yard drive with a 40-yard field goal.

With less than two minutes remaining in the first half, Ayers intercepted a pass intended for tight end Anthony Fasano. The interception resulted in a 37-yard field goal by Rob Bironas, his first of three field goals in the game.

The Titans opened the second half with a 12-play, 85-yard drive that consumed eight minutes and six seconds. They ran the ball seven times on the drive, but on third-and-15 from the Miami 26, they went to the air.

Locker looked to tight end Jared Cook, who made a leaping grab at the goal line to provide a 31-3 lead.

Bironas finished the scoring with two field goals in the fourth quarter. First, he made a 38-yarder to complete a nine-play, 49-yard drive. Then, following an interception and 47-yard return by Titans linebacker Zach Brown, he made one from 53 yards.



Sections
Sports
Topics
104.5 FM The Zone, AFC Central, AFC East, AFL, Akeem Ayers, American Football League, Andrew Catalon, Anthony Fasano, Antonio Andrews, Buffalo Bills, Chris Johnson, Cleveland Browns, Colin McCarthy, Dallas Cowboys, Dan Campbell, Dan Carpenter, Dan Marino, Detroit Lions, Dexter McCluster, Earl Campbell, Frank Wycheck, Houston Oilers, Houston Texans, Jake Locker, Jason McCourty, Jonathan Hutton, Jurrell Casey, Justin Hunter, Ken Whisenhunt, Kendall Wright, Marcus Mariota, Miami Dolphins, Michael Griffin, Middle Tennessee, Mike Keith, Nashville TN, National Football League, New England Patriots, New Orleans Saints, New York Giants, NFL, Nissan Stadium, Pittsburgh Steelers, Rhett Bryan, Rob Bironas, Ryan Succop, Ryan Tannehill, Steve Tasker, Tampa Bay Buccaneers, Tennessee Titans, Texas A&M, Titans, Titans Radio Network, Tyrod Taylor, Vince Young, WTVF NewsChannel 5, Zach Brown