Performance in Support of National Bullying Prevention Month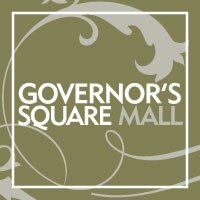 Clarksville, TN – Country singer-songwriter and bullying prevention spokesperson, Kylie Morgan, will be perform at Governor's Square Mall on Saturday, October 17, in support of National Bullying Prevention Month. The performance will begin at 1:00pm in Dick's Sporting Goods Court. There will be a free meet & greet with Kylie at Vanity immediately following the performance.
Kylie Morgan is a 19-year-old country music artist from Newcastle, Oklahoma. At age 15, Kylie wrote the song, "Phoebe" in honor of Phoebe Prince, a young girl who committed suicide due to childhood bullying.
She created the bullying prevention awareness campaign, "It Matters What We Do." Through this program Kylie visits schools across the United States to share her bullying prevention message.

Kylie plays an integral role in the national bullying prevention campaign, Band Together to Banish Bullying (sponsored by the makers of Epiduo® Gel and PACER's National Center for Bullying Prevention), where she is a key spokesperson, and co-writer of the program's anthem "I'm Good," with DJ, producer and recording artist Clinton Sparks and alternative rock band the Mowgli's.

She was a featured artist on the global release of E! Entertainment's Opening Act, opening for Jason Aldean and Luke Bryan. She was named "Who Knew to Watch" by the Country Music Association. Kylie spends her time between Oklahoma, Nashville and Los Angeles. Kylie is sponsored by and models for national retail store Vanity.

For more information, about Kylie Morgan and her bullying prevention campaign, visit www.itmatterswhatwedo.com and www.kyliemorgan.com



Sections
Events
Topics
Clarksville TN, DJ, Governors Square Mall