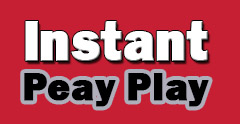 Clarksville, TN – A little over a week ago all Austin Peay head men's basketball coach Dave Loos had to worry about was getting his team ready for the up-coming season – his 26th as the Governors head coach.
Well, that all changed when his son Brad, who is an assistant basketball coach at the University of Missouri, and wife Jen learned their five-year old daughter Ryhan – his granddaughter – was diagnosed with Stage 4 bone cancer in her leg.
The news had to be unimaginable and a nightmare that no family should have to go through with a child.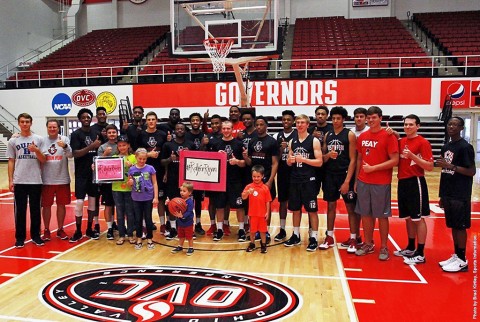 But that devastating news has been answered with support and prayers from around the country for Ryhan and the Loos family as word of her diagnoses got out — they wouldn't have to face this alone.
On the Facebook page (https://www.facebook.com/RallyForRhyan) set up for prayers and support you see picture after picture of teams – and not just basketball – from colleges from around the country had posted supporting photos with RallyForRhyan signs.
Even several professional Major League Baseball teams, National Football League teams, professional athletes, high schools, former Austin Peay coaches and athletes among many, many others have posted on the site.
But the support doesn't stop there for Rhyan and the rest of the Loos family, as she faces a long fight that no one this young should ever have to fight.
A gofundme.com account has been created to help with medical expenses, as she begins chemotherapy treatments after already having surgery last week for a biopsy of the tumor to learn more about the type and the treatment options.
There has also been a #RallyForRhyan account set up in Columbia, MO at all 16 locations of Central Bank for donations and a t-shirt has been designed with profits going directly to the family to help offset medical bills.
If you want to mail in check and aren't in the Central Missouri area, mail them to the Central Bank of Boone County downtown branch at:
Rally For Rhyan
Central Bank of Boone County
720 East Broadway
Columbia, MO 65201
Attn: Bill Costello.
The University of Missouri has also gotten involved with proceeds from the up-coming Missouri Tiger Scholarship Fund event 'Hoops Fest Costumes and Cocktails' on October 29th at Mizzou Arena to designated to help Rhyan and the Loos family.
More updates on how to help support Rhyan will be posted on the RallyForRhyan Facebook page, as well as updates on Rhyan and her fight to beat cancer.
Any support would be appreciated by the family as well as prayers for Rhyan.