Our 139th meeting.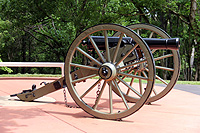 Clarksville, TN – The next meeting of the Clarksville (TN) Civil War Roundtable will be on Wednesday, October 21st, 2015 at the Bone & Joint Center, 980 Professional Park Drive, right across the street from Gateway Medical Center. This is just off Dunlop Lane and Holiday Drive and only a few minutes east of Governor's Square mall.
The meeting begins at 7:00pm and is always open to the public. Members please bring a friend or two – new recruits are always welcomed.
Topic: "Fighting the Civil War: Historical Treasures of the Conflict in the Collection of the National Civil War Museum"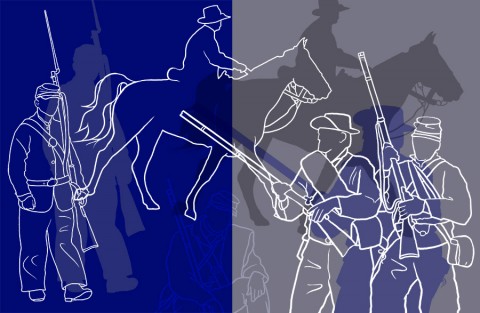 Opened in 2001, The National Civil War Museum in Harrisburg, Pennsylvania is the largest museum in the country dedicated to telling the complete story of the war from the viewpoint of both sides.
The museum holds more than 4,000 three dimensional artifacts and over 21,000 archival items including manuscripts, diaries, letters, photographic images, newspapers, and correspondence dating from 1861-1865. Join the museum's new CEO Wayne Motts on a journey of the history of the war illustrated by some of the nations' rarest surviving Civil War artifacts in the museum's collection.
This will be a power point program showing some excellent artifacts that Wayne will tie into famous events of the Civil War. Wayne is an energetic and engaging speaker who has presented programs across the nation as well as leading numerous Gettysburg tours over the years.
Wayne E. Motts holds two degrees in history and has been a licensed battlefield guide at the Gettysburg National Military Park for twenty-seven years. In 2005 he was named executive director of the Adams County Historical Society located in Gettysburg, a position he held for seven years.
He is currently the CEO of The National Civil War Museum (www.nationalcivilwarmuseum.org) in Harrisburg, Pennsylvania. He is the co-author (with James Hessler) of the recently released Pickett's Charge at Gettysburg: A Guide to the Most Famous Attack in American History. He is also author of a small biography of Confederate General Lewis Armistead and has written numerous articles on Gettysburg.