NASA Headquarters
?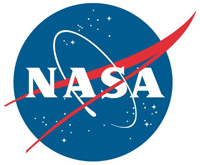 Washington, D.C. – If you're patient and you don't mind sacrificing a few hours of sleep, you may be treated to some celestial fireworks this week.
Orionid meteors appear every year around this time, when Earth travels through an area of space littered with debris from Halley's Comet. This year the peak will occur on the night of Wednesday, October 21st into the morning of Thursday, October 22nd.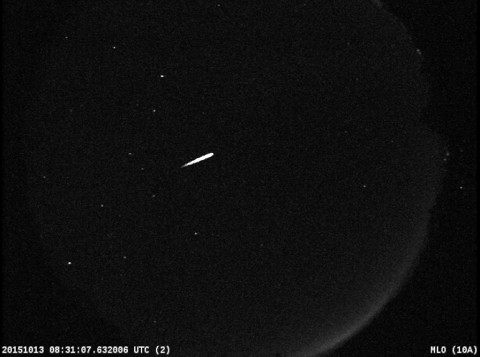 "The Orionids will probably show weaker activity than usual this year," says Bill Cooke of the NASA Meteoroid Environments Office at Marshall Space Flight Center in Huntsville, AL. "Bits of comet dust hitting the atmosphere will probably give us about a dozen meteors per hour."
The best time to look for Orionid meteors is just before sunrise this Thursday, October 22nd, when Earth encounters the densest part of Halley's debris stream.
Observing is simple: set the alarm a few hours before dawn, go outside and look up in the direction of the constellation Orion. No telescope is necessary to see Orionids shooting across the sky. While the meteor count may be lower this year, viewing conditions are favorable, as the gibbous moon will set by 2:00am EDT time, permitting good viewing just before dawn when rates will be at their highest.
A live stream of the night sky from NASA's Marshall Space Flight Center will be available via Ustream beginning October 21st, at 10:00pm EDT. The live feed is an alternative for stargazers experiencing bad weather or light-polluted night skies. If the weather in Huntsville is clear, Orionids may be seen in the feed as early as 11:30pm EDT, though the hours before dawn should show the most Orionid activity.
The display will be framed by some of the prettiest stars in the night sky. In addition to Orionids, you'll see the "Dog Star" Sirius, bright winter constellations such as Orion, Gemini, and Taurus, and the planets Jupiter and Venus. Even if the shower is a dud, the rest of the sky is dynamite.
The next meteor shower on deck is the Leonids, with the peak expected from midnight until dawn on November 18th.