Nashville, TN – Autumn is generally regarded as a sweet season, the year's peak harvest time. You could say Tennessee's sweetest harvest is contained in the jars of honey and sorghum syrup now lining shelves at farms, orchards and farmers markets across the state.
Honey is often harvested twice per year, in spring and fall. Flavor is determined solely by the nectar source, giving some honeys stronger flavor than others. As a rule, the lighter the honey's color the milder its flavor, but buying directly from the beekeeper is the best way to learn the characteristics of a particular honey.
«Read the rest of this article»
APSU Sports Information

Clarksville, TN – In the final regular season home match of their careers, seniors Shelby Olszewski and Courtney Sheppard scored for Austin Peay State University women's soccer team in a 2-0 victory over SIU Edwardsville, Sunday, at Morgan Brothers Soccer Field.
The Lady Govs (8-9, 4-5 OVC) completed the weekend sweep in shutout fashion as the defense, led by sophomore keeper Lindsey Todd, picked up a pair of clean sheets.
«Read the rest of this article»
Nashville, TN – As trick-or-treaters put the final touches on their costumes, the Tennessee Department of Correction is already taking additional measures to keep them safe this Halloween with the launch of Operation Blackout.
Operation Blackout began October 22nd, 2015 and is a yearly, massive statewide sweep to ensure registered sex offenders under TDOC supervision follow strict guidelines for the fall season and Halloween. Hundreds of teams of TDOC probation parole officers work with local law enforcement to saturate communities across the state, conducting random visits and compliance checks on sex offenders. «Read the rest of this article»
Nashville, TN – The Nashville Sounds Foundation will host its inaugural "Suites-N-Treats" event for underprivileged and special needs children at First Tennessee Park on Wednesday, October 28th from 5:00pm to 8:00pm.
Suites-N-Treats is an event that will provide underprivileged and special needs children in the greater Nashville area with the opportunity to trick or treat in a safe and unique environment.
There will also be activities set up for the participants, which include decorating their own trick or treat bags, making picture frames, enjoying complimentary food/drink (donated by Centerplate and Coca-Cola), and the opportunity to meet Sounds mascot Booster and take pictures with him.
«Read the rest of this article»
Dedicated faculty, staff and administration focus on student results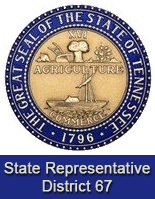 Clarksville, TN – Ninty-six point five. 96.5. No matter how you spell it out, that is an impressive number. And it applies to the 2015 high school graduation rate of the Clarksville-Montgomery county School System. That is up three points from 2014, and almost eleven points since 2007.
In an age where every student matters, that equates to 1,969 students in Clarksville-Montgomery County leaving a system with a great opportunity to have a higher quality of life.
It should also be noted that behind those numbers lie a host of educators, staff and administration who pull together in the same harness to make that possible.
«Read the rest of this article»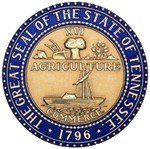 Nashville, TN – The Tennessee Department of Revenue will be holding a series of free tax workshops for new businesses in Chattanooga, Johnson City, Knoxville, Memphis and Nashville in November. Details on the workshops, which take place every other month, are below.
Chattanooga: November 18th, from 8:00am to 1:15pm at the Department's Chattanooga regional office, located at 1301 Riverfront Parkway, Suite 203. «Read the rest of this article»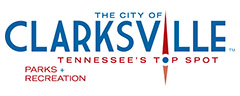 Clarksville, TN – The weekly Clarksville Parks and Recreation Department Recreation Report provides Clarksvillians with a glimpse at the activities and events that are available from the Parks and Recreation Department for them to enjoy together as a family.
This weeks highlights include: Park Cleanup at the Robert Clark Park, One Frightful Night and PE to homeschool students.
«Read the rest of this article»

Nashville, TN – The Tennessee Wildlife Resources Agency announces the availability of grant dollars to assist cities, schools, community organizations, civic groups, watershed organizations, and conservation groups, etc., with riparian tree planting projects.
All seedlings must be bought through the Department of Agriculture, Division of Forestry. Tree planting season in Tennessee is December through March.
Five grants, at $500.00 each, are available for each of TWRA's four regional Aquatic Habitat Protection projects (a total of $2,500 per region). «Read the rest of this article»
Written by Bill Steigerwald
NASA Goddard Space Flight Center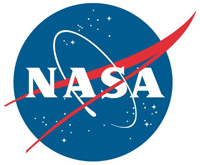 Greenbelt, MD – Comet Lovejoy lived up to its name by releasing large amounts of alcohol as well as a type of sugar into space, according to new observations by an international team. The discovery marks the first time ethyl alcohol, the same type in alcoholic beverages, has been observed in a comet.
The finding adds to the evidence that comets could have been a source of the complex organic molecules necessary for the emergence of life.
«Read the rest of this article»