APSU Art Exhibit

Clarksville, TN – The Austin Peay State University Trahern Gallery, with support from the APSU Center of Excellence for the Creative Arts and the APSU Department of Art and Design, is bringing "Traces: A Fragrant Installation," by Stephen Watson, to Clarksville this autumn.
The exhibit, which is free and open to the public, is now open and runs through November 18th.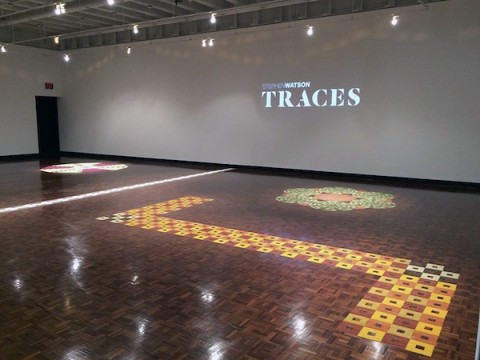 Watson's paintings, which were created with spices, provide viewers with a unique visual and aromatic experience. Each spice possesses its own fragrance, color and texture, and when applied across a plane, the spices form rich, attractive surfaces.
To create his designs, Watson shook herbs and spices through a series of handmade stencils onto sheets of acrylic glass.
All of these paintings now rest loosely on the floor. Installed on-site, the works were not glued or attached to the acrylic glass in any way. The artist said their lifespan is at the mercy of gallery visitors.
Watson is a multi-disciplinary conceptual sculptor and an assistant professor of art at Samford University in Birmingham, Alabama. He earned his B.A. from Williams Baptist College and his M.F.A. from The University of Alabama.
He has exhibited in both solo and group exhibitions throughout the Southeast, as well as in Texas, Nebraska and Washington.
For more information on this exhibition, contact Michael Dickins, gallery director, at dickinsm@apsu.edu.