APSU Sports Information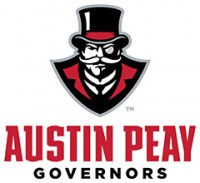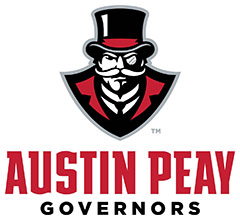 Tuscaloosa, AL – Austin Peay State University men and women's cross country teams will be sending junior Martin Rejman, junior Daniel Hamm, freshman Wesley Gray and fifth-year Jessica Gray to Harry Pritchett Running Park, Friday, November 13th to compete in the 2015 NCAA Men's and Women's Cross Country South Regional meet.
Notable Ohio Valley Conference opponents for this meet include Tennessee Tech, UT Martin, Belmont, and Jacksonville State. Significant regional opponents include Alabama, Auburn, Florida State, Georgia and Mississippi.
It's been an impressive year so far for the trio. Rejman had a solid season, leading men's team in the first four meets of the season.
Hamm was also a top contender for the men's team, posting solid finishes throughout the season, including the Greater Louisville Classic, the Cross Country Only National Invitational, and the OVC Championship, where he placed third, second and third on the men's team, respectively.
Gray stepped up later in the season, leading the Govs at the Cross Country-Only Invitational and at the OVC Championships.
For the women's team, things were much more competitive, but no less impressive. Once the smoke cleared and the season began to take off, it was Gray who led the women's team, logging three consecutive team top finishes in the Greater Louisville Classic, Cross Country Only National Invitational where she was runner-up overall, and the OVC Championship, respectively.
In the OVC Championship, Wesley Gray finished 31st (26:23.93), while Rejman came in at 37th overall with a time of 26:44.16, followed by Hamm (26:50.76) at 44th place. Jessica Gray had standout performance, placing 15th out of 82 total runners in the women's 5K, achieving a time of 18:12.34. It marked Gray's third consecutive first-place finish on the women's team in 2015 season.