Nashville, TN – The Tennessee Department of Commerce and Insurance's Consumer Affairs Division encourages parents to celebrate Universal Children's Day on Friday, November 20th by learning to protect children from identity fraud.
While the Tennessee Privacy of School Records Laws, Tenn. Code Ann. § 10-7-504 (2015), generally protect the privacy of student records, parents should adopt some good habits in their everyday lives to help safeguard their children. «Read the rest of this article»

Clarksville, TN – Tonight, November 17th, 2015 at 6:27pm, Clarksville Police Officers were dispatched to the 300 block of Treeland Drive, due to a shots fired call.
There was a male victim with one gunshot wound. The shot came from a vehicle that drove past the victim.
The victim is 22-year-old Dalenzo Russell from Clarksville. After leaving the scene by LifeFlight to Vanderbilt University Medical Center, he died from the gunshot wound.
«Read the rest of this article»
Austin Peay (0-2) vs. IP-Fort Waynes (1-1)
Wednesday, November 18th, 2015 | 7:00pm CT
Clarksville, TN | Dunn Center / Dave Aaron Arena

Clarksville, TN – After playing as difficult a two-game season-opening stretch ever in Governors history, Austin Peay State University men's basketball will return home 7:00pm, Wednesday, to play IP-Fort Wayne in its home opener at Dave Aaron Arena.
«Read the rest of this article»

Clarksville, TN – On August 9th, 2015 Liperial " Savon"  Easterling (a 21-year-old Soldier stationed at Fort Campbell, KY) returned home to his residence at 2862 Teakwood Drive and as he approached his front door he was shot and killed.
Today, Clarksville Police has charged 22-year-old Emmanuel Wallace with Murder – 1st Degree/Felony Murder, Felony Murder, Robbery – Aggravated, and Drugs – Simple Possession/Casual Exchange. His total bond amount is $501,000.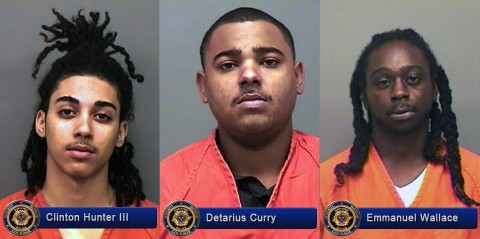 «Read the rest of this article»
Austin Peay Sports Information

Clarksville, TN –  With five players preparing to graduate at season's end, first-year head coach David Midlick has an opportunity to mold the Austin Peay State University women's basketball program.
He has taken his first steps in that direction, with Cincinnati forward Arielle Gonzalez-Varner and Kansas City, Missouri, guard Shelbe Piggie signing letters of intent during the early signing period.
«Read the rest of this article»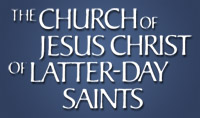 Clarksville, TN – Please join the 6th annual celebration of The Birth of Jesus Christ on December 4th, 5th, and 6th, 2015, from 4:00pm – 9:00pm at 3242 Hwy. 41-A South, Clarksville, TN.
The Festival of the Nativity is a community-wide public event representing exhibitors from the mid-south area whose nativity scenes reflect the culture and perspective of artists from around the world. We invite you to register on our website and loan your own nativity set/s for viewing.
«Read the rest of this article»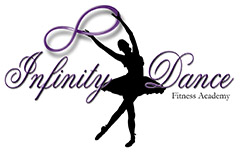 Clarksville, TN – The Infinity Dance Fitness Academy's 1st Winter Recital will be held at the Kenwood Middle School located at 241 Pine Mountain Road on December 19th, 2015 at 6:00pm.
IDFA students, ages 3-17, have been working hard to put together a show that the community will love. There will be great dancing, music, entertainment and refreshments.
«Read the rest of this article»

Nashville, TN – Tennessee Governor Bill Haslam has released the following statement regarding the terrorist attacks in Paris and the placement of Syrian refugees:
"As we mourn the loss of innocent life from Friday's horrific and cowardly attacks in Paris, these terrible events have once again shown us that the threat of Islamic terrorism knows no boundaries and recognizes no borders. We as a state must do everything we can to provide Tennesseans the safe environment to live, work and raise a family that so many across the world seek."
«Read the rest of this article»

Clarksville, TN – The Customs House Museum currently is featuring the dynamic landscapes of award-winning artist Frank Baggett in its Crouch Gallery exhibition Surroundings: The Art of Frank Baggett. Bold palettes of earthy colors move across the canvases in sharp strokes and golden highlights of reflected sun.
The viewer is instantly drawn into the riverbeds and forests of Frank's world with the sense of having crossed these familiar paths before on a lazy summer day.
«Read the rest of this article»
American Heart Association Meeting Report
Orlando, FL – A new 3D computer modeling system may significantly improve a surgeon's ability to select the best sized donor heart for children receiving heart transplants, according to research presented at the American Heart Association's Scientific Sessions 2015.
Transplant centers currently assess compatibility of a potential donor heart by comparing the donor weight to the recipient weight and then picking an upper and lower limit based on the size of the patient's heart on chest X-ray. But the assessment is not precise and variations in size and volume can have a major effect on the recipient's outcome.
«Read the rest of this article»