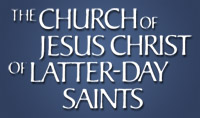 Clarksville, TN – Please join the 6th annual celebration of The Birth of Jesus Christ on December 4th, 5th, and 6th, 2015, from 4:00pm – 9:00pm at 3242 Hwy. 41-A South, Clarksville, TN.
The Festival of the Nativity is a community-wide public event representing exhibitors from the mid-south area whose nativity scenes reflect the culture and perspective of artists from around the world. We invite you to register on our website and loan your own nativity set/s for viewing.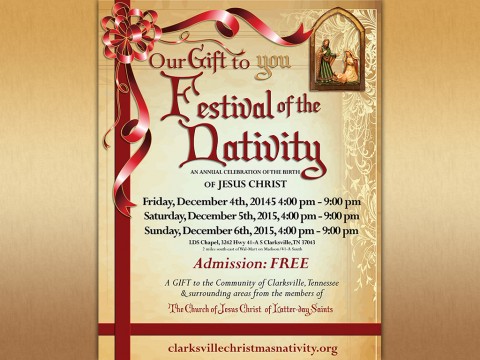 At the three-day festival, you will experience Bethlehem for yourself as you stroll through hundreds of nativity scenes, including a live indoor nativity, and enjoy nightly musical performances.
The festival is an amazing event for the whole family. Children's areas offer dress-up in Bethlehem costumes and free family photos are available.
Admission is free.
For additional information go to www.clarksvillechristmasnativity.org, email clarksvillechristmasnativity@gmail.com or call 615.419.4940.
Event hosted by members of The Church of Jesus Christ of Latter-day Saints.
Video