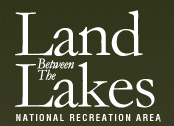 Land Between the Lakes, KY/TN – The Homeplace 1850s Farm invites members of the public to experience Christmas in 1850 on Saturday, November 28th, from 1:00pm-4:00pm at Land Between The Lakes National Recreation Area.
Adults and children alike can whisper their Christmas wishes to Santa Claus and participate in traditional Christmas activities. Homeplace admission includes Christmas in 1850 programs:  $5.00 ages 13 and up, $3.00 ages 5-12, and free ages 4 and under. All ages are welcome at this family event.
"Enjoy an old-fashioned Christmas and celebrate the spirit of the holiday season with us–and Mr. Claus," says Cindy Earls, Lead Homeplace Interpreter. "Make traditional Christmas decorations, taste a sample of homemade Christmas treats from The Homeplace History and Receipt Book, sing Christmas carols, listen to the Homeplace version of The Night Before Christmas, and welcome Santa Claus to the Homeplace. The Dixie Volunteers will play old-time music during the afternoon. It will be a fun afternoon for everyone!"
Be sure to bring a camera and take your photo with an old-fashioned Santa.
For more information go to www.landbetweenthelakes.us/calendar/christmas-1850/ or call the Homeplace at 931.232.6457.
About Land Between the Lakes
Land Between The Lakes National Recreation Area manages more than 170,000 acres in western Kentucky and Tennessee as part of the U.S. Forest Service and the Department of Agriculture's public lands program. Land Between The Lakes offers outdoor recreation, lake access, land management, and environmental education to over 1.4 million visitors annually. The Friends of Land Between The Lakes works in partnership with the Forest Service providing program services, funds development, and volunteer support.
To find more information about Land Between The Lakes, log on to the official website at www.landbetweenthelakes.us or call toll-free at 1.800.LBL.7077 or local at 270.924.2000. For more information on the Friends of Land Between The Lakes, log on to www.friendsoflbl.org.
To subscribe to the official electronic newsletter, send an email to . Land Between The Lakes official Twitter accounts include @LBLScreechOwl, @LBLNature, @LBLHomeplace, and @LandBtwnLakes, and Pinterest www.pinterest.com/lblnra. Photos are available on Flickr for downloading at https://www.flickr.com/photos/lblkytn/sets.
USDA is an equal opportunity provider, employer, and lender.