Clarksville, TN – School Resource Officers (SRO) with the Montgomery County Sheriff's Office (MCSO) have arrested a Clarksville woman after her son brought marijuana to school.
Liberty Elementary School administration confiscated a green plant from an 8-year-old student early Friday morning. The plant was turned over to SRO Chad Smith who confirmed it was marijuana.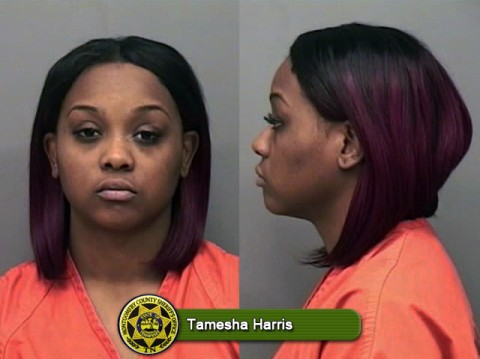 When Smith and fellow SRO Carlos Silva arrived at the child's home to question his mother, Tamesha Harris, 25, they detected a strong smell of marijuana in the home.
Harris at first denied using or possessing the drug. She later admitted to possessing and using that morning. She turned over a small amount of marijuana to the SRO's.
Harris has been charged with aggravated child abuse and simple possession. Her bond was set at $26,000.
Tennessee Department of Children's Service have been notified about the case.