An Age-Related "Catalog Identity Crisis…"
Alley Poet's Pen's Musings…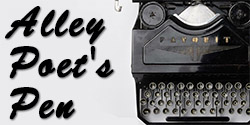 Nashville, TN – Today is my birthday. It's not the biggest one I've had. There have been a couple of those for sure, and each year I say "well that's the last one I'll make a big deal of." What's to celebrate about age, I ask?
But then each year as December 4th approaches, my inner child comes creeping out, and I feel once again like the little girl waking up in the lime green bedroom of the David Street house in Johnstown—wondering with great anticipation, what present my parents might have chosen to bestow on me that year.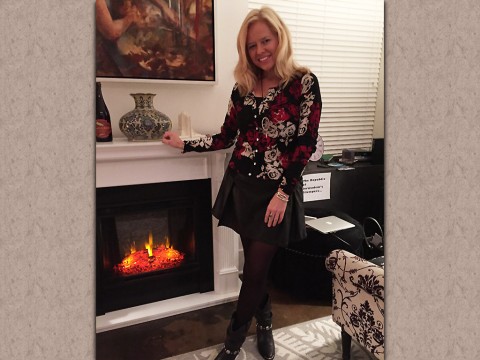 Back in those days, I often sat for hours, pouring over the Sears and Montgomery Ward catalogs, marking the pages of the things I wanted most—not just for my birthday, but also for Christmas, which trailed close behind. I'd only receive a couple items out of the twenty I'd mark, but that didn't matter.
I can't help but love the feeling of expectation on birthdays, and the thought that perhaps someone will surprise me, or surpass my own (sometimes lowly) anticipations of the day. Catalogs were always a big part of that dreamy hope—something new and special, something shiny, glittering, or novel could be just around the corner.
Today, I still have catalogs that come in the mail, and it's up to me to make my own magical packages appear in the mailroom of my apartment building. And still, I can feel like that little girl, expectant and excited to open them.
Funny thing I've noticed on my birthday, and over the years as I've traveled through the "child-bearing trenches" of my twenties, my busy, ambitious 30's, and the discovery years of my 40's, that although the numbers have certainly added up, the inside person has somehow forgotten to calculate them. The more you age, the more you can experience a bit of an "identity disconnect" from how you feel, and what the calendar marks each year.
First of all, let's just say that most people don't believe my age, and most don't even know it. So, I'm fortunate and thankful for that, and I guess the stores I've shopped in have tended toward the younger side, and have perhaps "skewed" my recorded demographic information? Judging by my mail and the catalog deluge I receive these days, it seems that the retail marketing arena has no idea what to pitch to me.
Long gone are the Sears and MW's of my childhood. As I got older, I indulged in more grown up things like home décor, renovations, and the like, and so I have my share of design and furniture catalogs still coming. But my clothing catalogs are flat out having an "identity crisis" of their own.
In my twenties, I had always dressed pretty conservatively. Turtlenecks and simple dresses or suits for the young mother. But somewhere out of the blue in my 30's, I started receiving catalogs with names like "Venus" and "Boston Proper" which contained some clothes that seemed anything befitting the term "proper." Could I, or would I even order from such places and be able to get away with it? Beautiful, 30-something models would boast skin-tight, low-cut dresses with high heels. Even their business "suits" would be curve hugging, I noticed, and the jackets ultra-tailored and still sexy for the boardroom.
As birthdays add up, all kinds of truths are revealed and one must make important decisions: like yay or nay to the mini-skirt? Can you still rock it in your forties? Is long hair still appropriate? And what about the "baby doll" dress? At this age, there seem to be a whole host of products I should be exploring, using, or getting injected with, and it can be downright dizzying to listen to all the marketing voices. Many older women today are staying fit and often say they're in the best shape of their lives, so why not choose a daring dress from the ageless pages of a BP catalog, even if you're not sure where you'll wear it?
But in the last few years, I've sadly found that even if my inner child isn't calculating age, someone in the retail marketing statistics business is. I know this because one day I went to my mailbox and no longer was the Venus catalog inside. (Likely because I hadn't ventured to order anything so daring from it.) And inside was a new, truly different catalog called "Soft Surroundings." I wasn't prepared for it. Instead of tight, dare-me leopard print dresses, there were women modeling loose, figure-forgiving tops over chic leggings and boots. They were lovely women, but some lines showed in their face and they didn't seem to care. Some of them I could tell were lifted from the pages of the more hip catalogs and dare I say "put out to pasture" in this oddly intriguing one that included the tag-line "My Time. My Place. My Self." Certainly, these people know older women with that mantra.
These attractive, yet mature women weren't photographed in busy, downtown, streets in stilettos and extreme make-up, but in the neutral-colored, "soft" environs of their country homes with fireplaces and horses waiting outside in stables.
In nearly every photo, the timeless woman modeling holds a chilled glass of white wine, and a handsome, yet ruggedly-weathered man stands not too far away gazing at her in admiration. Wow. This was like nothing I'd been pitched before: a new lifestyle where the relaxed, elegant vibe was inviting and mixed in with products I might want to add to my order, like Christie Brinkley wrinkle-filler cream, or "hand rejuvenation" lotion. There was even a potion for something called "Vertical Lip Lines." I found myself wondering (and perhaps worrying) "what indeed were vertical lip lines, and did I have them??" I also secretly wondered who had filled in the catalog Gods to the clue of my real age. Hmmm.
Was this my future now? Lounging in comfortable, yet pretty night clothes, with a soft couch offering a glowing reading lamp for a night's entertainment? As opposed to a night out on the town in heels and a bustier? I had to laugh when I had one catalog on my kitchen table offering a "boosting" bra that is meant to show under clothing, and in "Soft Surroundings," I was offered a "modesty lace cami" made to be worn under those "too-revealing" tops. The sweaters were all well-crafted and yet found a way to skim the waist and cover the hips and butt area from too much speculation.
I was getting taken in, what with all the appealing Paul Newman looking men, the stone patios, and the glasses of wine. But there was one place I had to draw the line.
I get that as women age, they appreciate more flowing materials, and flattering cuts over the hips, but when did corporate women's retail decide that females of a certain age want to wear clothes that match their bedspreads? It all seemed a bit coy to me that just because a woman passes forty, that she would suddenly want to blend in with her home décor items.
I've made my peace with this catalog, and I've grown to enjoy seeing it arrive each month in the mail. I haven't ordered anything from it yet. Let's not push things. But yet, I also haven't ordered from Boston Proper or the other younger catalogs in a long time either. I've preferred lately to shop local at the boutique stores of my Downtown Nashville neighborhood. I've written about Karma in a past column, and I find all kinds of unique and age-skimming items there.
But yesterday, I stopped into my other favorite store on Church Street, Fire Finch, and tried on an age-defying leather mini-skirt. The young twenty-something woman who works there and knows me well, said "go for it" when I asked her opinion, twirling around the mirror of the dressing room, unsure. She doesn't know my age, I thought to myself. The mini skirt, of course, is one of those anxiety-producing shopping choices for a woman of a certain age. To hell with it, I thought. I bought it, and wore it to a pre-birthday dinner with a very young male companion. Tomorrow, however, I just may ease into ordering some Soft Surroundings loungewear and start acting my age. Just maybe.