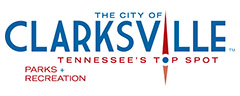 Clarksville, TN – The weekly Clarksville Parks and Recreation Department Recreation Report provides Clarksvillians with a glimpse at the activities and events that are available from the Parks and Recreation Department for them to enjoy together as a family.
This weeks highlights include: Drop and Shop, Christmas in Occupied Clarksville, Swim with Santa and Youth Dodgeball.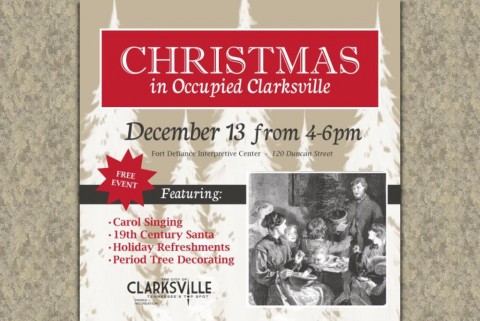 Drop and Shop
Clarksville Community Centers continue 'Drop and Shop' holiday events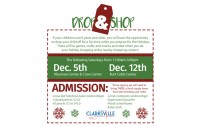 New this holiday season, Clarksville Parks and Recreation community centers are providing a valuable service for parents and an afternoon of fun for children in December during the holiday season. Burt-Cobb community center will be holding their first-ever "Drop and Shop" event for children ages 6 and up on Saturday, December 12th from 11:00am to 3:00pm.
Parents can drop their children off at the center for four hours of fun while they finish their holiday errands. Meanwhile, the children will be entertained with games, arts and crafts, puzzles, and hanging out with their friends while being supervised at the center.
Admission is free with the donation of at least three new, packaged school supplies. For a list of acceptable school supply items and to pre-register, visit www.cityofclarksville.com/dropandshop
Pre-registration is required. Limited to only 50 children, so register early!
Christmas in Occupied Clarksville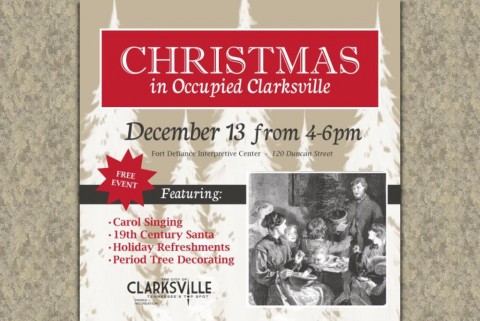 Clarksville Parks and Recreation invites you to the Fort Defiance Interpretive Center on Sunday, December 13th from 4:00pm to 6:00pm, to experience the holidays as soldiers and civilians did in the 1860s.
Visitors to Christmas in Occupied Clarksville will be able to step back in time and see period decorations, visit with a nineteenth century Santa, and enjoy eggnog, cakes and caroling.
The event is free and open to the public. For more information, please call the Fort Defiance Interpretive Center at 931.472.3351.
Swim with Santa
Santa Claus visits the Indoor Aquatic Center for Swim with Santa
This year your child can swim with Santa at the Indoor Aquatic Center! Santa will be visiting the pool, located at 166 Cunningham Lane, on Saturday, December 12th from 2:00pm until 4:00pm.
Families are invited to enjoy refreshments, crafts, and swimming! Parents, bring your cameras to capture your child's special moment with Santa! When Santa heads back to the North Pole, feel free to stick around and swim! Cost is $3.00 per person and covers admission to the pool.
Youth Dodgeball
It's back! Youth Dodgeball League returns for another season at the Crow Center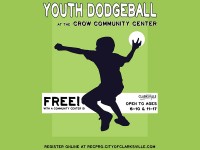 Registration for the Clarksville Parks and Recreation Youth Dodgeball League is currently underway! Pre-registration is required and participants, boys and girls ages 6-17, can register at the Parks and Recreation Main office or online at www.cityofclarksville.com/parksrec now through January 8th, 2016.
Games will be played at the Crow Community Center on Friday evenings at 6:00pm beginning January 15th. A pre-league informational meeting will be held January 8th for all registered players. Teams will be divided into two age divisions: ages 6-10 and ages 11-17.
This six-week Youth Dodgeball League is free to participate for community center members. Community center memberships can be purchased at any of the city's three community centers or at the Parks and Recreation main office. Cost is only $5.00 for an entire year and are valid and at all three community centers.