Clarksville, TN – The National Weather Service reports patchy dense fog is expected to develop across the Clarksville-Montgomery County area as well as ports of Middle Tennessee this evening and linger overnight as well. Locations south and east of Nashville are where fog is expected to be most widespread.
Visibility may drop rapidly to below one-half mile. Caution should be exercised if traveling through tomorrow morning.
«Read the rest of this article»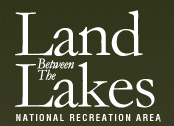 Land Between the Lakes, KY/TN –  Civil War Comes to The Homeplace on Saturday, December 12th, from 10:00am-3:00pm at Land Between The Lakes National Recreation Area. Visitors can stroll around the farm and see it as it would have appeared during the war years.
Local historian, Susan "Ski" Witzofsky, will present War Between The Rivers at 1:00pm in the Homeplace Theater.
«Read the rest of this article»

Clarksville, TN – The holiday season is upon us and shoppers will be flocking to the shopping areas in force. The holiday season is meant to be time of celebration and joy, but unfortunately it is also offers many opportunities for criminal activities.
Even though Clarksville Police will have additional personnel working throughout the holidays, there are some personal actions you can take to help enhance your safety.
«Read the rest of this article»
Austin Peay Sports Information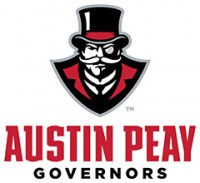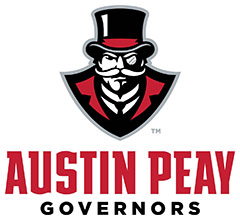 Clarksville, TN – Austin Peay State University has announced four new members will be inducted into its Athletics Hall of Fame, February 13th, 2016.
Rowdy Hardy, the winningest pitcher in Governors baseball history and two-time Collegiate Baseball All-American selection; Stephanie Champine, a two-time all-region volleyball player and 2009 OVC Player of the Year; Carrie Burggraf, a five-time Ohio Valley Conference pole vault champion and two-time OVC Scholar Athlete, have been selected to the Athletics Hall of Fame.
«Read the rest of this article»

Clarksville, TN – Clarksville Police Detective Rodney Lifsey is investigating a Felony Theft of Property/ Aggravated Assault case and is requesting public assistance in identifying the suspects.
On December 8th, 2015 at 5:25pm, Clarksville Police Officers responded to an Aggravated Assault at JC Penny's on the 2800 block of Wilma Rudolph Boulevard. After an unknown black female had stolen a felony amount of clothing, she was confronted by the Loss Prevention Specialists (LPs) outside of the store.
«Read the rest of this article»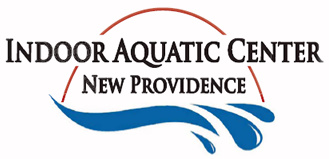 Clarksville, TN – On Saturday, December 12th, 2015 your child can swim with Santa at the Indoor Aquatic Center located at 166 Cunningham Lane. Santa will be visiting the pool from 2:00pm until 4:00pm.
Families are invited to enjoy refreshments, crafts, and swimming. Parents, bring your cameras to capture your child's special moment with Santa!
«Read the rest of this article»

Nashville, TN – As the largest holiday shopping event of the year approaches, the Tennessee Department of Safety and Homeland Security's Identity Crimes Unit warns consumers to beware of identity theft during the celebratory season.
Identity theft is the fastest growing crime in America. Last year, for the 12th consecutive year, identity theft led the list of consumer complaints to the Federal Trade Commission (FTC). Eighteen percent of the more than two million complaints filed with the FTC were identity-theft related.
«Read the rest of this article»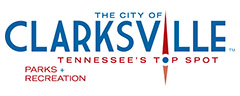 Clarksville, TN – Children of all ages are encouraged to visit Christmas on the Cumberland, presented by Agero and US Bank, for fun, family-friendly activities.
Visitors can enjoy holiday-themed crafts and performances by local choirs and dance groups on December 12th and 19th from 6:00pm to 8:00pm at McGregor Park.
«Read the rest of this article»

Clarksville, TN – Clarksville Police Department says in the ever changing world of drug abuse, prescription drug abuse is currently a leading problem among both youth and adults in the United States.
There are many reasons that communities struggle with drug addiction, but two of those reasons that community organizations can create community awareness around, are the perception of harm and ease of access to prescription drugs.
«Read the rest of this article»
Through a partnership with Honduras Hope, Aspen Dental volunteers spent Thanksgiving away from home providing free dental care to Hondurans in desperate need
Clarksville, TN – A group of Aspen Dental volunteers, including Dr. April Buckins from Clarksville, operated out of three makeshift dental "offices" in the most remote and impoverished areas of Honduras, to provide desperately needed free dental care to more than 500 Hondurans over the Thanksgiving holiday.
From November 21st-28th,  dentists, hygienists and dental assistants from Aspen Dental offices across the United States took time away from family and friends to provide care in rural Plan Grande, a Tolupan Indian reservation; San Jose, a mountain community of squatters; and a vocational school in the village of Yoro.
«Read the rest of this article»