UT Athletic Department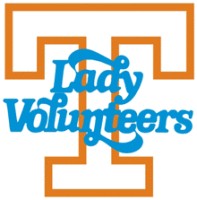 Wichita, KS – Bashaara Graves and Andraya Carter both scored 12 second-half points to lead No. 16/15 Tennessee to a hard-fought 58-51 win over Wichita State on Friday night at Charles Koch Arena.
The game marked the first road contest this season for the Lady Vols after opening the year with eight consecutive home games at Thompson-Boling Arena.
The Big Orange (7-2) got big performances from two of its most experienced players in Graves and Carter.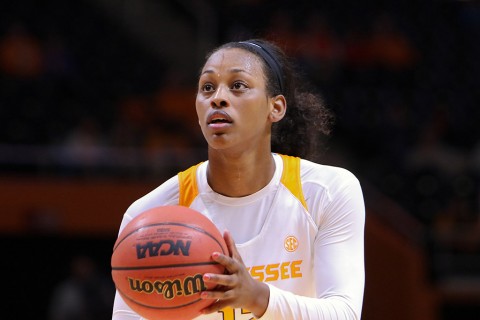 Graves posted her fourth double-double of the season and led all players with 18 points and 13 rebounds on the night. Carter also provided a major boost offensively, scoring 12 of her season-high 14 points in the second half while going 5-of-7 from the floor on the night.
UT got off to a solid start and led 17-10 after the first quarter, but was held to only six points in the second quarter and went into the half tied at 23. Graves and Te'a Cooper led Tennessee with six points apiece at the break. Graves also added six rebounds in the opening 20 minutes.
The Lady Vols outscored the Shockers, 18-12, in the fourth quarter and iced the game away from the free-throw line, going 6-6 in the final 1:20 of the game. UT enjoyed a big advantage from the line throughout the game, going 15-20 from the stripe while Wichita State made only five free throws on seven attempts.
Diamond Lockhart and TaQuandra Mike led the Shockers with 11 points each.
Graves Comes Up Big
Bashaara Graves recorded her fourth double-double of the year with 18 points and a season-high 13 rebounds. She is now tied for the team lead in double-doubles this season with Mercedes Russell. Graves now has 25 career double-doubles, moving her into sole possession of first place on the active career SEC double-double list, breaking a tie with Alaina Coates of South Carolina.
Graves' 18 points led the Lady Vols on the night. It was the third time this year that she has led the team in scoring. Of Graves' game-high 13 rebounds, 11 were on the offensive end. That marks the most offensive boards by any Tennessee player this season.
With her 18 points, Graves now has 1,265 points in her career. She passed Latina Davis at 1,260 career points for 28th all-time in Lady Vol history.
UT Utilizes Size Advantage
Tennessee used its superior size to its advantage, outscoring the Shockers, 30-18, in the paint. The Lady Vols also won the rebounding battle for the eighth time in nine games this season, grabbing 37 boards compared to only 29 for Wichita State. UT has not been out-rebounded once this season (tied with Virginia Tech).
Carter Adds Offensive Boost
Andraya Carter had her best offensive performance of the year, scoring a season-high 14 points. Carter and Graves led all scorers with 12 points each in the second half.
Warlick Continues Success vs. Fellow Lady Vols
With tonight's win, Tennessee head coach Holly Warlick improved to 21-5 against teams coached by former UT players and/or staff members.
Holly Warlick Postgame at Wichita State
Up Next
The Lady Vols continue their three-game road trip with a nationally-televised showdown against No. 14/12 Stanford on Wednesday, December 16th at 9:00pm ET (8:00pm CT) on ESPNU. You can also listen to the game on the Lady Vol Network as Mickey Dearstone calls the action live from Maples Pavilion.
Tennessee is 23-9 all-time against Stanford. The two teams also met in December last season with the Lady Vols coming away with a 59-40 victory at Thompson Boling Arena. A win for UT against Stanford would snap a four-game road losing streak to the Cardinal dating back to 2007.