UT Athletics Department
Kevin Punter Jr. nets game-high 27 points, Armani Moore surges in second half in loss to Bulldogs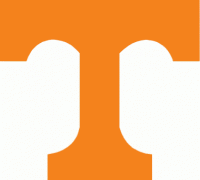 Indianapolis, IN – Kevin Punter Jr. scored 27 points and Armani Moore had 17, but Tennessee's second-half comeback came up short as the Vols fell to No. 18/21 Butler, 94-86, on Saturday at Hinkle Fieldhouse.
Tennessee (4-4) outshot the Bulldogs (8-1) from the field, hitting at a 49.2 percent clip to Butler's 46.8 percent shooting. Butler led by as much as 11 points in the second half, but strong all-around play from Moore and Punter's scoring kept UT in the game late.
«Read the rest of this article»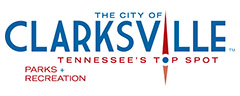 Clarksville, TN – On Sunday, December 13th, 2015 from 4:00pm to 6:00pm, Clarksville Parks and Recreation invites you to the Fort Defiance Interpretive Center to experience the holidays as soldiers and civilians did in the 1860s.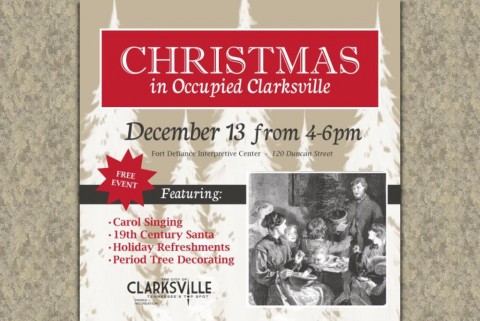 «Read the rest of this article»
APSU Sports Information

Fort Wayne, IN – It was like trying to eat fruit with milk or drink milk with steak….things that just don't go together.
Seniors Chris Horton and Khalil Davis picked up their respective third and fourth fouls early in the second half with the Governors leading IPFW by four points. At the same time those two were forced to exit IPFW senior guard Max Landis caught on fire from the perimeter.
«Read the rest of this article»
APSU Sports Information

Kennesaw, GA – Senior guard Tiasha Gray and junior center Tearra Banks combined for 50 points but Austin Peay State University women's basketball team could not overcome a late Kennesaw State charge in a 73-65 nonconference loss, Saturday, at the Convocation Center.
Trailing by four points at halftime, Austin Peay (2-9) came out with one of its better third quarter performances this season.
«Read the rest of this article»

Clarksville, TN – After a morning of interviews led by Clarksville Police Detective Tracy Woodruff in regards to the shooting this morning, December 12th, 2015 on Riverside Drive, 28-year-old James Jarid Burton, from Dyersburg TN, was charged with Aggravated Assault. He was booked into Montgomery County Jail with a total bond amount of $250,000.
Anyone with information is urged to call Detective Woodruff at 931-648-0656 Ext 5531 or the CrimeStoppers TIPS Hotline at 931-645-TIPS.
«Read the rest of this article»
Austin Peay Sports Information

Clarksville, TN – Twenty-three Austin Peay State University student-athletes, coaches and administrative staff members were scheduled to participate in Winter Commencement ceremonies, Friday, at the Dunn Center.
«Read the rest of this article»
Increase in Mobile Wallet Use Calls for Diligent Password Protection

Nashville, TN – The Tennessee Department of Commerce and Insurance's (TDCI) Consumer Affairs Division is reminding shoppers to make sure they protect their personal information when shopping from mobile devices this holiday season.
"Online shopping is becoming increasingly convenient due to a rise in mobile app use and the introduction of mobile wallets," says says TDCI Deputy Commissioner Bill Giannini. "Unfortunately, with that ease comes a concern for the security of personal financial information."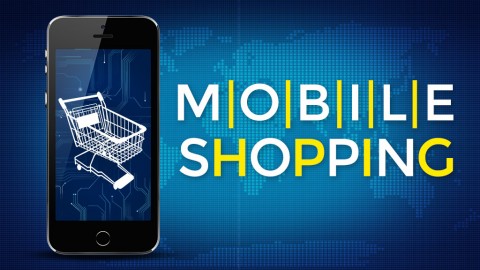 «Read the rest of this article»

Clarksville, TN – This morning, December 12th, 2015 at 6:34am, Clarksville Police officers responded to a shooting at the 600 block of Riverside Drive.
There is a victim with non-life-threatening injuries who was transported to Gateway Medical Center.
There's no further information at this time.
«Read the rest of this article»

Clarksville, TN – As the world continues towards an all-digital future, the demand for workers trained in security and data protection has never been higher. With that in mind, the Department of Computer Science and Information Technology at Austin Peay State University has introduced a minor in the field of information assurance and security.
The minor, which is currently in place, requires the completion of 24 credit hours in courses including data communications and networking, network security, cryptography and computer forensics, among others.
«Read the rest of this article»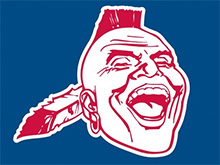 Clarksville, TN – It was hard not to feel as though Christmas had come early when news of the Shelby Miller deal broke.
A Dansby Swanson? All for me? And an Aaron Blair for my pitching collection? And wow… an Ender Inciarte! I've never had one of those! Oh here, I got you a Shelby Miller… slightly used. Hmm, I feel kinda bad about that now. Want a gift card?
If I knew any Diamonbacks fans, I probably would've felt bad for them. They've now mortgaged three first-round picks—including Swanson, the No. 1 overall in 2015—and a legitimately exciting defensive outfielder for Shelby Miller, a marginal pitching prospect and the right not to pay Bronson Arroyo any more money. The franchise is going for it, which is an exciting phrase to hear—it was also the same phrase Braves fans heard when Atlanta acquired the Upton's, and that didn't turn out all that well.
«Read the rest of this article»