Clarksville, TN – The Tennessee Department of Transportation (TDOT) has issued an update on the construction project currently underway at I-24 and SR 237 (Rossview Road) in Clarksville-Montgomery County.
The last three months have been exceptionally busy, as contract crews work to complete Phase I and begin Phase II.
«Read the rest of this article»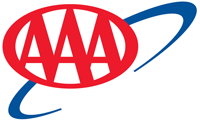 Knoxville, TN – With the holiday season in full swing motorists are certain to experience distracted drivers in crowed parking lots. Drivers and pedestrians navigating through the parking lot can pose a safety risk. Rear cross traffic alert (RCTA) systems on vehicles are used to help motorists avoid these type of accidents.
However, AAA warns drivers not to solely rely on this technology to prevent crashes.
«Read the rest of this article»

Clarksville, TN – Investigators with the Montgomery County Sheriff's Office have identified the human remains found in Palmyra Thursday morning as Melissa Sue Napier (Woodruff), 30, of Clarksville Tennessee.
Napier, originally from New York, is an Army veteran. She served in the military for 4 1/2 years and rose to the rank of an E-5 Sergeant.  She completed 2 tours in Iraq working as a Chemical Operations Specialist.
«Read the rest of this article»

Clarksville, TN – Dr. Dewey Browder, retired chair of the Austin Peay State University Department of History and Philosophy, is interested in all things European. He is particularly fond of German foods, and among the delicacies he favors are Schnecken, which are more commonly known here by the French name "escargots."
In his living room, which is crowded with books on European history, dozens of German nutcrackers stand on the mantle to commemorate the holiday season.
«Read the rest of this article»

Clarksville, TN – The Clarksville Police Department is partnering with the Tennessee Governor's Highway Safety Office to enhance DUI enforcement from December 18th, 2015 to January 3rd, 2015, surrounding the holiday season. The statewide Booze It and Lose It campaign is part of a national mobilization to prevent drunk driving.
During the first nine months of this year, Tennessee experienced 4,740 known alcohol-related crashes. That equates to an average of 17 people each day making the decision to get behind the wheel after they have been drinking.

«Read the rest of this article»

Clarksville, TN – The Clarksville Police Department reports missing person Michael Alexander has been located and is safe.
The 23-year-old Alexander from Clarksville had been missing since September 28th, 2015.
Clarksville, TN – Dunbar Cave State Natural Area has been a State Park since 1973. The cave and its surrounding 110 acres have considerable scenic, natural and historical significance. The entrance offered shelter to prehistoric Native Americans as far back as 10,000 years.
Dunbar Cave State Natural Area will present many nature programs during the year. There are programs for children and adults.
Some of the upcoming events include: Port Royal Trail of Tears, Recovery Trail Hike and a Welcome Winter Hike.
«Read the rest of this article»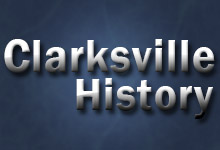 Clarksville, TN – Every human being has worth and deserves dignity. "Everyone matters" is an incredibly powerful humanitarian ideal, and one upon which the United States seems to continually both build and define. We hear the whispers of this ideal within the words of the Declaration of Independence.
"We hold these truths to be self-evident, that all men are created equal, that they are endowed by their Creator with certain unalienable Rights, that among these are Life, Liberty and the pursuit of Happiness.
The generation of Americans which fought to free us from the tyranny of Europe in the late 18th Century probably could not have grasped how these words, and the spirit of the ideal they reflect would be used by subsequent generations to form the nation we live within today.
«Read the rest of this article»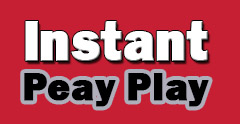 Clarksville, TN – A lot of hard work and years of dreams came true for 23 Austin Peay State University student-athletes and coaches December 11th, as they participated in the school's two commencement ceremonies at the Dunn Center, earning either bachelor's or master's degrees.
Overall, eight different teams – including dance team and cheer squad – had members receive degrees, led by baseball (5), football, men's tennis and dance (4), soccer and cross country/track and field two each, while cheer and women's tennis had one graduate each.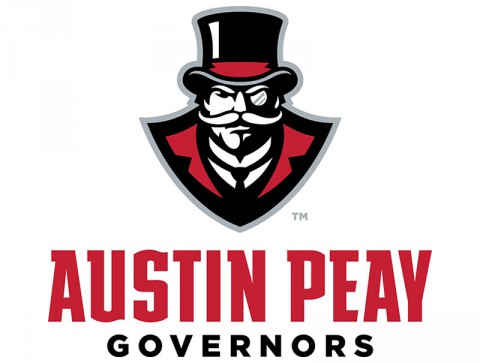 «Read the rest of this article»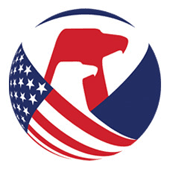 Washington, D.C. – U.S. Consumer Product Safety Commission (CPSC) reports that Dollar Tree is recalling Assured Burn Relief Gel because it fails to meet child resistant closure requirements.
The recalled burn relief gel is packaged in a blue box with white letters "Burn Relief" and red letters "Burn Relief Gel". The brand name is Assured TM. Inside the box is a blue and white tube labeled "Burn Relief Gel" and measuring approximately 5 inches long by 1 inch wide and weighs about 0.7 ounces (20 grams).
The packaging contains the UPC bar code: 6 39277 09311 0.
«Read the rest of this article»