Nashville, TN – Tennessee Senate Majority Leader Mark Norris received the Distinguished Service to the States medal from The Council of State Governments at the close of its 2015 National Conference in Nashville, Tennessee, December 13th.
The medal is the highest honor awarded by CSG for outstanding and sustained leadership on behalf of the states.
«Read the rest of this article»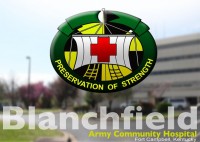 Fort Campbell, KY – Blanchfield Army Community Hospital's pediatric service, the Young Eagle Medical Home, returns to its previous location January 4th, but with a complete facelift. The $2.3 million design and build for the 9,000 square foot hospital renovation project accommodates Army Medicine's Patient and Family Centered Medical Home concept of care.
Construction officially began August 27th, 2014 and ends mid-December 2015. «Read the rest of this article»

Clarksville, TN – Investigators with the Montgomery County Sheriff's Office (MCSO) have recovered a stolen vehicle in connection with a burglary that occurred on December 1st.
The victim reported a 1992 GMC pick-up truck, along with tools, equipment, and electronics were stolen out of his barn in the 4900 block of Highway 41 A South.
Deputies, with the help of a local citizen, were able to locate the vehicle for sale online. Investigators arranged a meeting with the sellers, in order to conduct an undercover operation.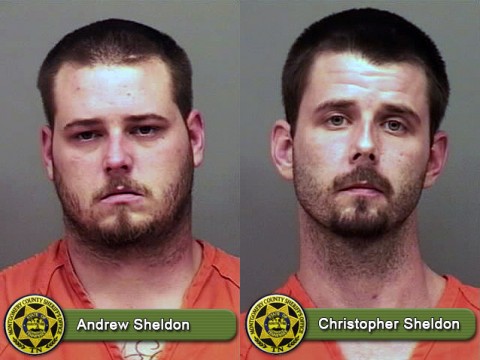 «Read the rest of this article»

Clarksville, TN – Clarksville Police Detective Daniel Wimmer is searching for a Runaway Juvenile.
The Runaway Juvenile is 16-year-old James Dalton Ferguson from Clarksville Tennessee.
James was last seen at his residence on October 30th, 2015. Direction of travel is unknown.
«Read the rest of this article»
Congressman Marsha Blackburn, 7th District of Tennessee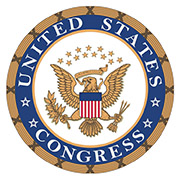 Washington, DC – Congressman Marsha Blackburn (R-TN) today released the following statement on the tax extenders package the House is set to vote on this afternoon, the Protecting Americans from Tax Hikes Act of 2015.
"Conservatives have achieved a number of goals in this bill and we have made several annual extenders permanent. No longer will we have to wait until the end of the year to find out if we are able to make deductions that we normally make. This package will add more certainty to our tax code and allow hardworking American families to plan ahead and grow their businesses.
«Read the rest of this article»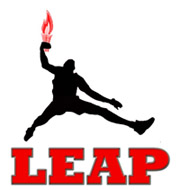 Clarksville, TN – Convergys Community Action Network (CAN) volunteers in Clarksville, Tennessee partnered with the LEAP Organization to support their Career Readiness Program.  LEAP, which stands for Leadership, Enlightenment, Achievement, and Perseverance, is a 501(c) (3) nonprofit organization whose mission is to instill positive moral growth and sustainable life skills in youth.
The goal of LEAP's Career Readiness Program is to provide youth ages 16 to 24 with critical job skills to prepare them for entry into the workforce.
«Read the rest of this article»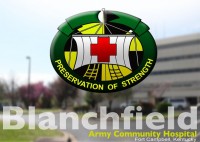 Fort Campbell, KY – In honor of Christmas and New Year's Day, Blanchfield Army Community Hospital personnel will observe the federal holidays December 25th and January 1st.
Therefore, all Soldier and Patient-Centered Medical Homes and pharmacies will be closed. The hospital remains open 24 hours a day, seven days a week, for emergency services, inpatient care, and labor and delivery services.
Specialty and surgical services will be closed for a Day of No Scheduled Activities December 24th, Christmas Eve, and December 31st, New Year's Eve. Patient-Centered Medical Homes will remain open on the DONSA for half a day on Christmas Eve and a full day on New Year's Eve. «Read the rest of this article»

Clarksville, TN – Saturday, January 2nd, 2016, will be the date for the Clarksville Christmas Bird Count (CBC). This is the 116th year for the National Audubon Society and the 45th for Clarksville (sponsored by Warioto Audubon)!
The 72nd CBC in 1971/1972 was the first Clarksville count.  The CBC is the longest running, and most wide-spread, Citizen Science survey in the world and provides critical data on population trends.
«Read the rest of this article»
UT Athletics Department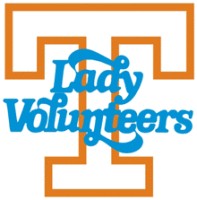 Stanford, CA – Jaime Nared and Bashaara Graves combined for 20 fourth-quarter points and nearly led No. 14/16 Tennessee back from a 21-point deficit before the Lady Vols fell to No. 15/14 Stanford, 69-55, on Wednesday night at Maples Pavilion.
Nared, who made her season debut on Wednesday, scored all 12 of her points in the fourth quarter and also had three rebounds. Graves scored eight of her 10 points in the fourth quarter and ignited the late Tennessee (7-3) surge. She also had five rebounds and three assists and went 6-of-7 from the free-throw line.
«Read the rest of this article»
State Law Enforcement Agencies Must Comply By July 2016

Nashville, TN – The Tennessee Peace Officers Standards and Training (POST) Commission recently approved a model law enforcement policy on sexually oriented crimes to be in effect statewide by July 2016.
The model policy outlines a protocol for all Tennessee law enforcement agencies when conducting preliminary and continued investigations of sexually oriented crimes and other related offenses. «Read the rest of this article»