UT Athletics Department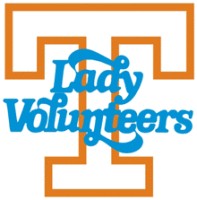 Corvallis, OR – #14 Tennessee rebounded from a loss at #15 Stanford just three days earlier with a 53-50 win at #7 Oregon State. The Lady Vols (8-3) ended the Beavers' perfect start to the season as they fell to 8-1 overall.
Diamond DeShields scored a team-high 14 points, including two clutch free throws, her first of the night, with 31.4 seconds remaining — after missing her first six attempts — to seal the win. She also grabbed nine rebounds.
A pair of Oregonians helped the Lady Vols to their best road win in eight years. Mercedes Russell (12 points) and Jordan Reynolds (eight points) combined for 20 points.
In beating the #7 Beavers on the road, the victory marked the highest ranked foe knocked off by Tennessee in a road game since February 19th, 2007, when the Lady Vols clinched the SEC regular-season championship with a win at #7 LSU.
Last season, Tennessee won at #10 Kentucky for its first win over a Top 10 team on the road since the 2007-08 season. Saturday's win at Oregon State was Tennessee's second road win at a Top-10 team since winning at #10 Duke on January 28th, 2008.
This win was also the best win over a team away from Knoxville since Tennessee defeated #4 Stanford in the 2008 NCAA Championship Game.
The Lady Vols led by as many as 19 points early in the third quarter and withstood Oregon State's charge in the second half. The Beavers used an 18-2 run to cut their deficit to one point at 47-46 with six minutes left in regulation.
Down 51-50, Oregon State had four chances to take the lead in the final two minutes, as the Beavers grabbed four consecutive offensive rebounds but couldn't score.
DeShields made a pair with 31.5 seconds left to put Tennessee up 53-50. Oregon State's Jamie Weisner missed a potential game-tying 3-pointer as time expired.
Sydney Wiese led Oregon State with 17 points. Weisner had a double-double with 16 points and 12 rebounds.
Tennessee played a complete first half on both ends of the floor. The Lady Vols shot 54.8 percent from the floor while limiting Oregon State to just 21.9 percent on 7-of-32. The Beavers made just 2-of-14 3-pointers in the first 20 minutes.
The game in the Great Northwest was a homecoming for a trio of Lady Vols from Oregon. Jaime Nared (Portland/Westview H.S.), Jordan Reynolds (Portland/Central Catholic H.S.) and Mercedes Russell (Springfield/SHS) all hail from the state and played on the same AAU team. ? All three players were McDonald's All-Americans.
This was the fourth all-time meeting between these programs, and the Lady Vols own a 4-0 record vs. the Beavers in a series that dates back to December 18th, 1981. This was the second time these programs have met when both were ranked.
On December 28th, 2014, #8/11 UT held off #10/12 OSU, 74-63, in the schools' first-ever match-up in Knoxville. The last time these programs met in Corvallis, on December 16th, 1987, #3/4 UT cruised by the unranked Beavers, 91-56, at Gill Coliseum
Kortney Dunbar started her third career game, all coming this season after making 20 appearances off the bench in 2014-15. Jaime Nared started her second consecutive and fifth career game. Nared played her second straight game after missing the first nine of the season with a broken left hand. Mercedes Russell earned her 11th start of the season, she is the only Lady Vol to start all 11 games this year.
Up Next
Tennessee returns home for its first home game at the friendly confines of Thompson-Boling Arena in 24 days on December 30th when Stetson comes to Knoxvillem TN. That game tips at 7:00pm, and can be seen on SEC Network Plus and heard on the Lady Vol Network.
Box Score
#14 Tennessee (8-3) 53, Oregon State (8-1) 50
| | 1 | 2 | 3 | 4 | T |
| --- | --- | --- | --- | --- | --- |
| Tennessee | 17 | 18 | 10 | 8 | 53 |
| Oregon State | 11 | 7 | 22 | 10 | 50 |
Tennessee Lady Vols
FGM
-A
3PM
-A
FTM
-A
ORB
DRB
RB
AST
STL
BLK
TO
PF
PTS
Kortney Dunbar F
0-1
0-1
0-0
0
2
2
0
1
0
0
0
0
Bashaara Graves F
4-6
0-0
1-2
2
0
2
1
1
0
0
0
9
Mercedes Russell C
6-8
0-0
0-0
0
2
2
0
1
2
2
3
12
Jaime Nared G
0-7
0-1
0-0
2
4
6
2
0
0
0
2
0
Andraya Carter G
4-8
0-0
0-0
0
1
1
2
3
0
1
3
8
Jordan Reynolds G
4-9
0-0
0-0
0
1
1
2
0
0
2
3
8
Diamond DeShields G
6-12
0-0
2-8
2
7
9
1
1
3
2
3
14
Te'a Cooper G
1-5
0-0
0-0
0
1
1
2
0
0
1
2
2
Meme Jackson G
0-1
0-0
0-0
1
2
3
0
0
0
1
1
0
Totals
25-57
0-2
3-10
9
24
33
10
7
5
9
17
53
43.9%
00.0%
30.0%
Oregon State Beavers
FGM
-A
3PM
-A
FTM
-A
ORB
DRB
RB
AST
STL
BLK
TO
PF
PTS
Deven Hunter F
0-3
0-0
0-0
4
1
5
3
0
0
3
2
0
Ruth Hamblin C
3-8
0-0
0-0
3
9
12
1
0
3
0
1
6
Jamie Weisner G
6-23
0-10
4-4
7
5
12
0
0
0
2
3
16
Gabriella Hanson G
2-9
1-3
0-0
1
3
4
2
2
1
1
2
5
Sydney Wiese G
7-17
3-10
0-0
0
5
5
0
2
1
3
0
17
Kolbie Orum F
0-0
0-0
0-0
1
0
1
0
0
0
1
1
0
Samantha Siegner F
0-0
0-0
0-0
1
1
2
0
0
0
1
0
0
Marie Gulich C
2-2
0-0
0-0
1
2
3
1
1
0
2
2
4
Jen'Von'Ta Hill G
0-2
0-0
0-0
0
0
0
0
0
0
1
0
0
Katie McWilliams G
0-1
0-1
2-2
0
1
1
0
1
0
0
0
2
Totals
20-65
4-24
6-6
21
27
48
7
6
5
15
11
50
30.8%
16.7%
100%
Technical Fouls: Players: None – Teams: None