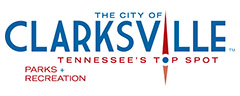 Clarksville, TN – The weekly Clarksville Parks and Recreation Department Recreation Report provides Clarksvillians with a glimpse at the activities and events that are available from the Parks and Recreation Department for them to enjoy together as a family.
This weeks highlights include: New Year's Eve Splash, Indoor Soccer Instruction for Youth, Free Tutoring Program and Archery.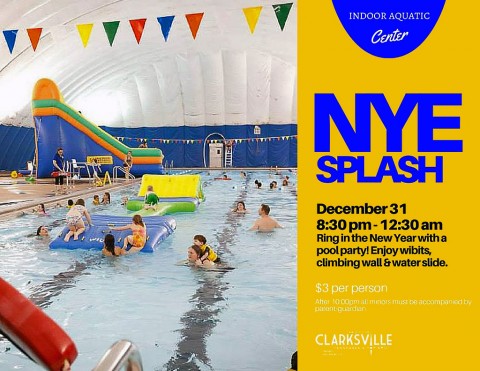 Indoor Soccer Instruction for Youth
The Crow Community Center's Indoor Soccer Instruction teaches the fundamentals of soccer – dribbling, passing, receiving and shooting to boys and girls ages 4-10.
This six-week program meets weekly on Saturday mornings January 2nd – February 6th. The cost is $20.00 per child. Pre-registration can be completed in-person at the Clarksville Parks and Recreation Main office or online at www.cityofclarksville.com/parksrec
New! Free Tutoring Program
Clarksville Parks and Recreation and APSU Fraternity and Sorority Affairs have joined forces to provide a free after-school tutoring program to Clarksville youth. This new program is held on Mondays at the Burt-Cobb Community Center from 4:00pm to 5:00pm and provides students with quality instructors to help accomplish their learning goals.
Register now for January Swim Lessons
The Indoor Aquatic Center, located at 166 Cunningham Lane, offers six comprehensive course levels of swim lessons, open to ages 6 months to adult, to teach students how to swim skillfully and safely as well as Adaptive Swim Lessons for those with special needs. The complete list of swim lessons is available online for registration at www.cityofclarksville.com
Next session begins January 4th so be sure to register before classes are filled! Cost is $35.00 per session, or $15.00 with a pool pass.
Would you rather have one-on-one instruction? We now offer private swim lessons! Private Swim Lessons are available by reservation only and include a minimum of four, 45-minutes sessions for $110.00. Additional sessions may be purchased for an additional $30.00 per session.
To reserve a private session, call the Indoor Aquatic Center at 931.472.3351.
Archery
New session of Archery to be offered at the Kleeman Community Center this Winter
Already learned the fundamentals of archery and looking to build on those newfound skills? Look no further than the Kleeman Community Center's 8-week, Olympic Archery program beginning January 4th.
Program participants, ages 10-18, will take the next step in their archery journey as they embark on this second-level course that meets at 4:00pm on Mondays and Wednesdays. The cost is $45.00 for the entire program. Pre-registration is available online at www.cityofclarksville.com
New Year's Eve Splash
Ring in the New Year with family and friends at the Clarksville Parks and Recreation's family-friendly New Year's Eve Splash on December 31st beginning at 8:30pm. It's the perfect way to celebrate the start of 2016. Enjoy music, refreshments and free access to "The Aqua Run" wibit and "The Aqua Climb" climbing wall. Pool partiers can also enjoy a giant, inflatable waterslide!
No need to reserve your spot! 2015 New Year's Eve Splash festivities are included with General Admission ($3.00). Open to all ages, though minors ages 17 and under must be accompanied by a parent or adult guardian after 10:00pm.
For more details on the Indoor Aquatic Center's New Year's Eve Splash, please contact Clarksville Parks and Recreation at 931.645.7476 or visit www.cityofclarksville.com/events