Written by Clement Moore
Illustrated from Drawings by F.O.C. Darley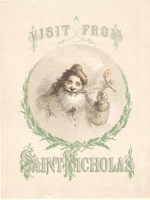 Clarksville, TN – Twas the night before Christmas, when all through the house;
Not a creature was stirring, not even a mouse;
The stockings were hung by the chimney with care,
In hopes that St. Nicholas soon would be there;
The children were nestled all snug in their beds,
While visions of sugar-plums danced in their heads;
And mamma in her kerchief, and I in my cap,
Had just settled our brains for a long winter's nap—
«Read the rest of this article»

Peterson Air Force Base, CO –  NORAD and its predecessor, the Continental Air Defense Command (CONAD) have tracked Santa's flight for more than 50 years,
The tradition began in 1955 after a Colorado Springs-based Sears Roebuck & Co. advertisement misprinted the telephone number for children to call Santa. Instead of reaching Santa, the phone number put kids through to the CONAD Commander-in-Chief's operations "hotline."
«Read the rest of this article»
No Lane Closures on Interstates and State Routes from now to January 4th

Nashville, TN – Road construction won't delay travelers during the Christmas and New Year's holidays. The Tennessee Department of Transportation is once again halting all lane closure activity on interstates and state highways in anticipation of higher traffic volumes across the state.
No temporary lane closures will be allowed for construction on Tennessee roadways from now through 9:00am on Monday, January 4th, 2016.
«Read the rest of this article»
Written by Sandra Brandon
Public Information Officer, Montgomery County Sheriff's Office

Clarksville, TN – Twas the week of Christmas and all through the town
A Green Grinch could be seen stirring around.
From Cunningham to St. Bethlehem
He was up to no good.
Stealing Christmas Cheer
Everywhere he stood.
Till the Sheriff said, "NO MORE!
Bring him in, for he must pay,
No one ruins Christmas Day!"
«Read the rest of this article»

Nashville, TN – Tennessee County unemployment rates for November 2015 shows the rates decreased in 12 counties, increased in 59, and remained the same in 24 counties.
Montgomery County's unemployment rate for the month of November was 5.7 percent, down 0.1 percent from 5.7 percent in October.
«Read the rest of this article»
Tow to Go service available December 24th – January 1st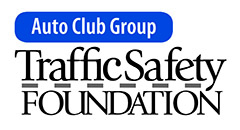 Tampa, FL – With so many holiday celebrations held over the next week, AAA and Bud Light urge motorists to plan ahead if they will be out drinking. This means choosing a designated driver, staying where you are celebrating, using a cab or finding another form of sober transportation.
"This next week is usually the busiest time of the year for Tow to Go, but it doesn't have to be," said Amy Stracke, Managing Director, Traffic Safety Advocacy for AAA – The Auto Club Group and Executive Director of the ACG Traffic Safety Foundation. "Please plan ahead to make sure you and your loved ones get home safely."
«Read the rest of this article»
Tennessee Titans (3-11) vs. Houston Texans (7-7)
Sunday, December 27th, 2015 | Noon CST
Nashville, TN | Nissan Stadium | TV: CBS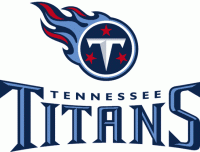 Nashville, TN – The Tennessee Titans (3-11) conclude their 2015 home schedule this week against the AFC South-leading Houston Texans (7-7). Kickoff at Nissan Stadium (capacity 69,143) is scheduled for noon CST on Sunday, December 27th.
This week's game will be televised regionally on CBS, including Nashville affiliate WTVF NewsChannel 5. Play-by-play announcer Spero Dedes and analyst Solomon Wilcots will call the action.
«Read the rest of this article»

Nashville, TN – The Tennessee Department of Commerce and Insurance's (TDCI) Securities Division is releasing a list of top investor threats and urges investors to use caution when approached with unsolicited investments, especially those involving promissory notes, oil and gas deals and real estate investment opportunities, including non-traded real estate investment trusts. «Read the rest of this article»
Written by DC Agle / Guy Webster
NASA's Jet Propulsion Laboratory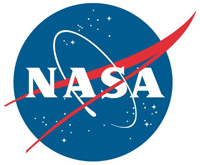 Pasadena, CA – Asteroid 2003 SD220 will safely fly past Earth on December 24th at a distance of 6.8 million miles (11 million kilometers). Scientists at NASA's Jet Propulsion Laboratory in Pasadena, California, have generated the highest-resolution images to date of this asteroid using the Deep Space Network's 230-foot (70-meter) antenna at Goldstone, California.
The radar images were acquired between December 17th and December 22nd, when the distance to this near-Earth object (NEO) was narrowing from 7.3 million miles (12 million kilometers) to almost the flyby distance.
«Read the rest of this article»