Yonkers, NY – In a national price scan of more than 200 pharmacies, Consumer Reports uncovered startling variation in drug costs at a time when unpredictable drug pricing is an increasing national concern.
The scan found that some drugs can cost as much as 10 times more at one retailer versus another—even within the same zip code.
«Read the rest of this article»
This is the third of a series of articles based on the prayer of St. Francis of Assisi beginning, "Lord, make me an instrument of your peace."
Clarksville, TN – St. Francis was born in 1182. His name at birth was Giovanni Bernadone, the son of Pietro and Picca Bernadone. His father, a cloth merchant, was probably the richest man in Assisi, Italy. Giovanni was nicknamed "Francis" ("Francesco" in Italian) supposedly because of his father's love of France where he traded a great deal.
Francis lived the typical life of a spoiled rich young man during the time of the Troubadours. He loved to sing, wear expensive clothes, had a witty sense of humor, and was known to be the leader of frolic and good times with the young men of the town. He went to war as a soldier fighting for Assisi in 1204.
During his days as a soldier he contracted an illness and he is reported to have had a vision that caused him to return home and to lose his lust for a worldly life. He went on a pilgrimage to Rome and begged with beggars. This strengthened in him a desire for the life of poverty and returning home to Assisi, he began preaching in the streets, giving his money to charitable causes, and rebuilding churches that had fallen into ruin.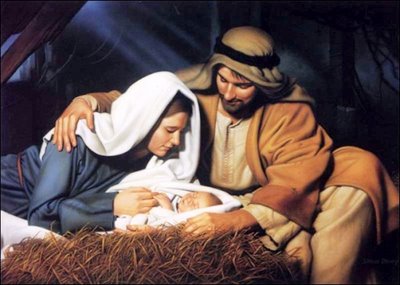 «Read the rest of this article»
Nashville, TN – A Tennessee agency is looking for information from victims of crime in an effort to better meet their needs. The state has created an online survey that officials hope crime victims will respond to.
The website address is: www.TNsurvivorsurvey.org, and the survey will be available until February 1st, 2016.
«Read the rest of this article»

Clarksville, TN – Between 3:00am and 4:00am this Christmas morning, Clarksville Police Department Officers, Montgomery County Sheriff's Office Deputies, and 911 Dispatchers gathered $600.00 in cash in 2 hours.
They then went to Walgreens and loaded up on toys to play Santa for children that were staying at the Salvation Army, who wouldn't have gifts to open.
«Read the rest of this article»
This is the second of a series of articles based on the prayer of St. Francis of Assisi beginning, "Lord, make me an instrument of your peace."
Clarksville, TN – It is necessary to define the words injury and pardon before talking about them.
According to www.merriam-webster.com, an injury is "an act that damages or hurts; it is a wrong; it is a violation of another's rights for which the law allows an action to recover damages." For the purposes of this discussion, we'll look not at the legal aspects of an injury but at the hurt caused by one's actions.
Pardon is a word in our society that has been so imbued with legal connotations that it is necessary to completely nullify for this article its legal definition: "the excusing of an offense without exacting a penalty." We choose instead the dictionary's definition of "the excuse or forgiveness for a fault, offense, or discourtesy."
«Read the rest of this article»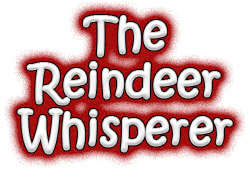 Cunningham, TN – The Montgomery Central Elementary School's 5th Grade and Central Sound held their annual Christmas Program on Thursday, December 17th, 2015. This year they performed the musical "The Reindeer Whisperer".
It begins the day before Christmas Eve. Santa Claus is ready for his annual test drive before the big day with his reindeer. However, he finds the reindeer can't fly, or maybe they won't fly. Santa and the elves know something is wrong, but they can't figure it out.
«Read the rest of this article»
American Heart Association Rapid Access Journal Report
Dallas, TX – People scoring well on the American Heart Association's Life's Simple 7 checklist for a healthy heart are less likely to develop heart failure, a condition that reduces blood and oxygen flow to the body, according to new research in the American Heart Association's journal Circulation: Heart Failure.
Life's Simple 7 encompasses seven measures that people can use to rate their heart health and take steps to improve it. The measures are: manage blood pressure, control cholesterol, reduce blood sugar, get physically active, eat better, lose weight and stop smoking.
«Read the rest of this article»
Written by Whitney Clavin
NASA's Jet Propulsion Laboratory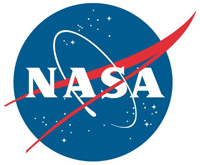 Pasadena, CA – Euclid, a planned mission to investigate the profound cosmic mysteries of dark matter and dark energy, has passed its preliminary design review. This clears the way for construction to begin.
Euclid is a European Space Agency mission with important contributions from NASA, including infrared detectors for one instrument and science and data analysis.
Euclid is designed to give us important new insights into the "dark side" of the universe — namely dark matter and dark energy, both thought to be key components of our cosmos.
«Read the rest of this article»