UT Athletics Department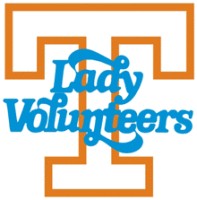 Knoxville, TN – It was Diamond DeShields' world on Wednesday night and the Tennessee Lady Volunteers were happy to be living in it. The redshirt sophomore scored 30 points to lead UT to a 90-56 win over Stetson at Thompson-Boling Arena.

DeShields scored the first 10 points of the night for Tennessee, a total of 14 in the opening period. Te'a Cooper scored 13, Jamie Nared 12 and Mercedes Russell 11. All 12 of Nared's points came in the second half.

The Lady Vols rushed out to a 24-14 lead after the first quarter, but the Hatters held strong to match Tennessee 17-17 in the second period that gave UT a 10-point halftime advantage.

Tennessee opened the second half with a 3-point barrage that pushed the advantage quickly skyward. DeShields and Kortney Dunbar hit back-to-back 3s on UT's first two possessions of the third quarter. DeShields followed that with a pair of free throws and another made bucket from long range that pushed the lead to 19 and put the game away.

"I thought we played hard. I was pleased with our effort. I though that was one of our better games here at Thompson-Boling Arena. We're getting there. We are making great strides. I'm just proud of our effort," stated Tennessee head coach Holly Warlick.

Russell pulled down a team-high eight rebounds for Tennessee (9-3), who will turn its attention to Southeastern Conference play next, with a road trip to face the Missouri Tigers on Monday night (7:00pm ET, SEC Network).

Brianti Saunders led Stetson (8-5) with 15 points, Myka Johnson-Matthews added 12.

Diamond DeShields finished with 30 points, the fourth time in her career she has crossed the 30 point plateau and the second time she has done so at UT. DeShields finished the game 11-17 from the field, 6-6 from the free throw line and 9-10 from inside the arc.

DeShields started the game hot, scoring 14 points in the first quarter, the high mark for a Lady Vol in a quarter this season.

"I've watched Diamond [DeShields]. I've said earlier that she was thrown in early without a lot of practice. Everybody's expectations of Diamond was for her to take up where she left off. She was out a year, and she's had problems with her shins. I've been really encouraged. She's practicing hard, but she's getting to stay in practice. She doesn't have to sit out of practice now. I think you're seeing the results of her getting a chance to play with the team, getting up shots, and just practicing a full practice," said Warlick.

Te'a Cooper set a career high with seven rebounds, besting her previous high of three which she has notched twice this year. Cooper also tied her career high with six assists, which was set against Central Arkansas in the season opener.

Cooper tied her career high with four steals, she previously hit that mark against Chattanooga on November 23rd, 2015. The freshman also finished with 13 points on 5-9 shooting.

"Take away the turnovers and she was being aggressive … The cameraman didn't have his hands ready for that one. It didn't hit him right … There are some we need to take back, but some were just attacking. Te'a likes to attack. What gets her in trouble is when she attacks and gets up in the air and decides not to shoot, so she's looking around for someone to throw to," said Warlick.

"She's got to get her mid-range jumper. She's got to take those a lot more. She can do it, but for some reason she doesn't like to take it. It's either all or none. She either goes to the basket or she's going to take a three. She's really really good at the mid-range jumper. She's just got to trust it and take it," commented Warlick.

The Lady Vols had the third and fourth highest scoring halves of the season with 41 points in the first half and 49 in the second. Tennessee scored 63 points in the first half of the season opener against Central Arkansas and 52 in the second half against ETSU.

The Lady Vols capitalized on 11 first half offensive rebounds and held an 11-2 advantage on second chance points. UT tallied 37 points off the bench, the second highest bench total of the season behind the 38 they scored against Penn State on November 18th.
Defensive Stand
The Lady Vols held Stetson to 56 points, it is the ninth opponent out of 12 the Lady Vols held under sixty points this season. Stetson shot 35.0 percent from the field becoming the seventh team the Lady Vols held under 40 percent shooting this year.
Up Next
The Lady Vols will open up SEC play with a road trip to Missouri on Monday, January 4th, 2016. The game will be broadcast by SEC Network at 7:00pm ET (6:00pm CT).
The Tigers are 13-0 on the season and 8-0 at home.
Highlights
Lady Vols pull away in the second half for a 90-56 victory over Stetson in their final non-conference home game of the season on December 30th, 2015.
Holly Warlick Postgame vs. Stetson
Holly Warlick talks to the media following the Lady Vols 90-56 victory over Stetson on December 30th, 2015.
Sections
Sports
Topics
Brianti Saunders, Central Arkansas, Diamond DeShields, East Tennessee State, ETSU, Hatters, holly warlick, Jamie Nared, Knoxville TN, Kortney Dunbar, Lady Vols, Mercedes Russell, Missouri, Myka Johnson-Matthews, Penn State, SEC, SEC Network, Southeastern Conference, Stetson, Te'a Cooper, Tennessee, Tennessee Lady Vols, Thompson-Boling Arena, Tigers, UT, UT Lady Vols